Poker is a game that has been around for a long time. Popular in home games and brick and mortar casinos for ages, it was the poker boom at the beginning of this century that rocketed the popularity of this game even higher. These days, when online casinos are booming, players love to play online poker as well. There are many online casinos that offer poker games in various formats. You can play online poker against the computer, table poker with a live dealer and other players, and video poker.
Just like other parts of the world, online poker enjoys great success in New Zealand as well. Kiwis like to play casino games at high-quality casinos and poker is one of them. Several digital casino platforms in NZ organize poker tournaments for players. Naturally, Kiwi players have a better chance of winning in such poker tournaments if they're the only ones competing. If you're looking to play online poker for real money, it's best to do proper research ahead of time to know which one is the best for you. You can check this trusted online website to select the best poker tournaments available online in New Zealand.
Things to Consider While Choosing Online Poker Sites in New Zealand
Here are some basic but important things to keep in mind when choosing a site at which to play online poker tournament in NZ.
Quantity of Players
The traffic at the online poker casino shows how popular it is among online players. So, the first thing to check at a poker site is to look into the number of registered players as well as the number of players who play daily. When an online poker site has a large number of players, you can ensure that it has a bigger poker room. More poker tables and more poker rooms mean you would have more options in the poker games. If you are tight on budget, you will also find the option of playing for lower stakes. Liquidity is the lifeblood of online poker; if there are lots of players, there will always be games for you to enjoy.
Poker Room Software
Online casinos use high-end software developed by industry-leading gambling software developers. The design and the presentation of the poker games should be easy to navigate and play. Quality software offers extensive features. In addition, many online poker sites provide poker apps and mobile-friendly sites, so one should look into the poker site's smartphone friendliness. Kiwis love online poker in all it's different forms, so its good to have multiple playing options.
Bonus and VIP Rewards for Poker Tournaments
Most online casinos that offer poker games offer a variety of bonuses for new as well as existing customers. But all bonuses are limited to specific games. Online poker casinos provide special bonuses exclusively for poker tournaments. Usually, these promotional offers come in the form of free tournament entries (a.k.a., freerolls). Many poker sites offer special perks for loyal customers. These usually come in the form of deposit bonuses, such that you continue to get extra value from remaining a loyal player on that website.
Game Selection at Online Poker Casinos
There are tons of different poker variants including: Texas Hold'em, Omaha, 5-Card Draw, and Stud Poker, which are among the most popular poker types popular in New Zealand. So, when you wish to play at poker tournaments, it is important to check your favourite poker variant is available or not. Most NZ casinos have most tables dedicated to Texas Hold'em poker as it is popular in the country. If you like any other poker variant then, you need to check the availability of poker game you want to play. Some less popular variants like 2-7 Triple Draw and Badugi also have their aficionados.
The Best Online Poker Sites That Offer Top Poker Tournaments in NZ
888poker
888 is among the most reputable online casino gaming companies. It debuted as one of the first online casinos approximately two decades ago. In order to offer players an amazing poker experience, 888 has a dedicated platform – 888poker. This poker room offers various types of poker tournaments for kiwis. NZ players can play sit and gos, MTTs, freeroll tournaments, multi-fight tournaments, deep stack, and several other types like knockouts. Without a doubt, this is one of the best online poker sites that provides qualitative poker tournaments in New Zealand.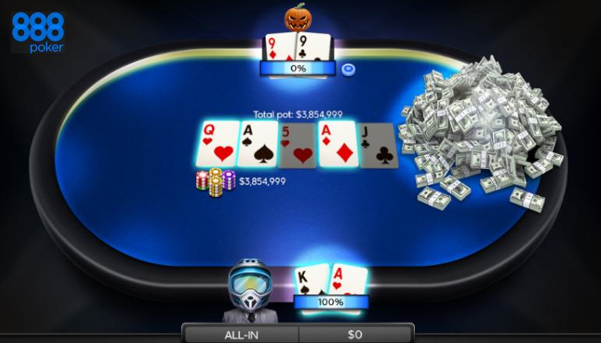 partypoker
This is another great online gaming platform in New Zealand that offers quality online poker tournaments. Players in New Zealand can enjoy multiple poker variants at partypoker including (but not limited to) the Annual Series, Daily Legends, Scheduled Tournaments, Fast forward, Sit & Gos, and Progressive Knockout Tournaments. The software is available to download across multiple platforms and mobile devices. With its HD software, the gambling experience is really amazing and that's why this is one of the more popular online poker sites in the country.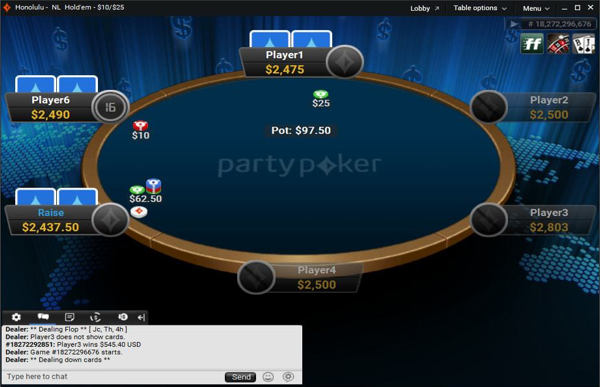 bet365
This British online gambling website has garnered tremendous popularity for online sports betting, but it also offers quality online poker tournaments in New Zealand. Players will find all types of poker games and several types of tournaments. Kiwis opening new accounts could get the amazing welcome bonus at sign up. If you wish to play online poker tournaments on mobile phones and PC then, you will find application and software for your respective devices. bet365 provides some excellent poker tournaments for players with of all sorts of bankrolls.