One of the most widely recognised and enjoyed card games, poker is played online and in casinos across the world. The popularity of websites which offer these games is so great that even music star Robbie Williams, a self-confessed poker fan, is preparing to launch his own site.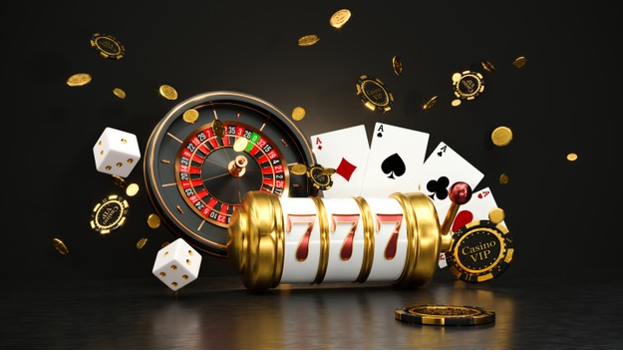 Perhaps the reason poker has won the hearts of the nation so easily is because of the variety which it offers. Not only are there numerous forms of the game but there are also many different skills that are required for players to be successful.
Ultimately, poker is the perfect game because it combines chance with skill and confidence. Those capable of card counting can determine the probability of cards being laid and act accordingly, giving the game a certain element of risk and adventure.
On top of this, the concept of 'bluffing' has transformed the game into something which is internationally recognised and enjoyed. This deceptive element adds another layer of fun to the proceedings and is so well know that the expression 'poker face' is now used freely across the world.
For those interested in playing the game online, the preferred format is usually Texas Hold'em. This version includes a larger number of betting stages and therefore makes the potential winnings high. There are also more opportunities for individuals to adapt their hand or exit the game, making it fast-paced and exhilarating to play.
Whilst poker offers the perfect challenge for even the most experienced player it is, of course, not the only card game available. Nowadays, a whole range of games can be played from the comfort of your own home and that allow you to have the full casino experience without going outside. This means that the average card player can hone their skills at their convenience and even try their luck at the wide range of other games available.
For those interested in trying a new challenge, here are three great alternative card games to poker:
1. Blackjack
Sometimes known as '21' this is a great card game which has featured in numerous movies throughout the years. Off the screen, the game has been a regular addition to casinos and has been transported into the digital realm for the convenience of modern players. With simple rules and a certain level of skill needed, this is a fast-paced and exciting game perfect for those looking to try something a little different.
2. Solitaire
An ideal game for any player, solitaire is a game which has been played in homes and casinos for numerous years. Nowadays, popular versions of these games are even installed on Windows PCs and those looking to earn money from their fun could take their chances and play online.
3. Hearts
Another great game, Hearts requires a set amount of players and follows a specific pattern and set of rules during play. This is the perfect game of strategy and skill, making it the perfect way for poker fanatics to hone their skills before returning to the card table.