As the chorus of the much-beloved Kenny Rogers' "The Gambler" goes, "you gotta know when to hold 'em, and know when to fold 'em". Fearing legal action in light of a new state supreme court ruling, Full Tilt Poker walked away, while PokerStars chose to run – out of the state of Washington.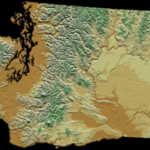 Despite the passage of the 2006 UIGEA, the 2 biggest online poker rooms in the world decided to continue operating in the United States. A recent ruling in the state of Washington, however, closes off some of the legal loopholes that PokerStars and Full Tilt Poker rely on as their defense. Indeed, in the case of Rousso vs. the State (of Washington), the court upheld a ruling making online poker play a Class C felony, carrying a max punishment of 5 years in prison and a $10,000 fine per violation.
Not wanting to leave anything to chance, PokerStars has entirely pulled out of the state, not allowing anyone who resides in Washington or even anyone physically located in the state to play in its online poker room. Full Tilt Poker, for its part, decided to take a more lenient line, prohibiting all online poker play within the state of Washington, but allowing Washington residents to play if they happen to be physically located outside the state's borders.

These actions deal a serious blow to Washington poker players, most notably Matt Affleck (you know, the guy with the Seattle Mariners jerseys who's almost made the WSOP Main Event final table the last couple years…).