It's time for the 6th annual NBC Heads Up National Poker Championship. A major event on the annual tournament poker calendar, there are just 64 open spots, so, inevitably, some people won't make the cut to play in the field and there will be some "snubs".
The event's producers sure must have a hard time picking who will and won't be invited to play. I guess the bottom line for them is "Which players will the most people tune in to see battling it out on TV?" – i.e., RATINGS, RATINGS, RATINGS!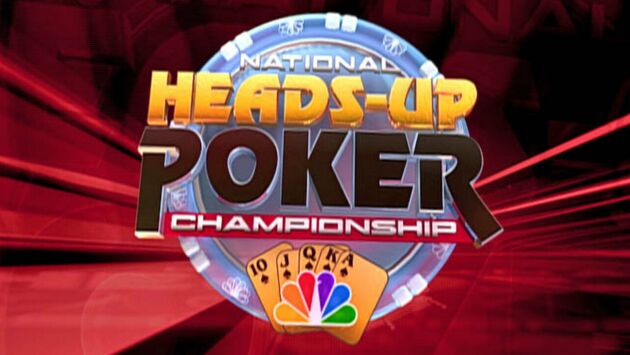 In answering a question like that, viewers likely want to see lots of the same "big names" they've gotten used to seeing over the years, like: Phil Ivey, Gus Hansen, Annie Duke, Eli Elezra, Tom Dwan, Antonio Esfandiari, Mike Matusow, Daniel Negreanu, and Scotty Nguyen.
Producers also pretty much have to guarantee spots to people who have won the event before, like Huck Seed, Chris "Jesus" Ferguson, and Phil Hellmuth.
Aside from being pretty good at what they do for a living (play poker), most of these "big names" are simply entertaining people to watch at the felt. The inevitable clash of personalities and poker playing styles practically invites you to root for one player over another, in seeing who will emerge victorious in each match.
No doubt adding to the entertainment factor, NBC also has a full slew of celebrities who will be participating, like: Orel Hershiser, Jennifer Tilly, Don Cheadle, and Gabe Kaplan. (But let's be honest – as much as these people are celebrities, they're pretty much known for playing poker these days….save for maybe Cheadle…) I personally can't imagine anyone who wouldn't LOVE watching a guy like Mike "the Mouth" Matusow or Hellmuth get busted by a novice like Hershiser…
Some newcomers, like Annette Obrestad (who won the inaugural WSOP Europe at age 18, and just now finally turned 21), and big name online players (can anyone say "ElKY"), will also get a chance to shine on national television.
I gotta say that I like the "bracket" format….would be pretty cool if players were seeded though. Much like NCAA's March Madness, anyone who sees a bracket immediately "gets into" the event, making their picks for who will sail through to the Final Four, and then to the Championship (which is 2 out of 3 games).
I'd love to see an Ivey vs. Negreanu showdown….but we'll see if once the brackets are filled out, if a championship match like that is even possible.
However the chips fall, as always, the event should be entertaining to watch!
Perhaps in future years, as the game of poker grows, we'll see this even expanded to a "double" bracket of 128 players? Internet poker sensations are becoming more well known and it wouldn't be right to exclude them at some point. Or, perhaps we'll see heads-up matches as featured poker TV via some sort of "duel" show. The individual matches are undoubtedly compelling, with numerous potential storylines for poker fans to follow as the action gets underway at the felt.