At the start of this year, the possibility of any poker brand welcoming a large new influx of sponsored professionals or global ambassadors seemed unlikely. The World Poker Tour's return to premier prominence has seen major investment in a number of areas, however, and big names are being signed to the oldest poker tour in the world, giving the industry as a whole a massive boost.
In this article, we'll look at who has signed with Team WPT this year and who currently rules the roost on the World Poker Tour. We'll also speculate as to which players might be the next addition to a roster that boasts more strength and depth than a long pass from Tom Brady at his peak.
A Party of Five
The current World Poker Tour roster is the envy of other poker brands, with a great mix of trending players, fresh faces, and Poker Hall of Famers. When the WPT named Steve Aoki as their Brand Ambassador early in 2022, it sent shockwaves through the industry. Aoki was an award-winning DJ, used to winning a Grammy or two, but what would he bring to the party? It turned out… the party itself! Aoki has been a great name to be linked with the WPT and has spent a fair amount of time at the tables, too, meeting hundreds of players of all levels at multiple WPT stops in 2022.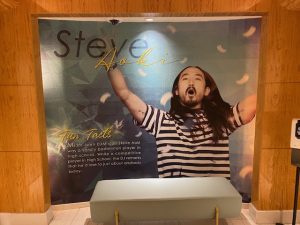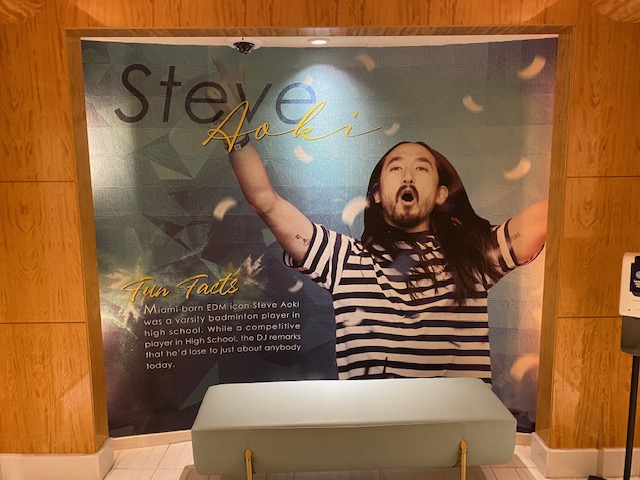 "The passion and energy in which Steve Aoki approaches every aspect of his life is both inspiring and very much in line with the new vision of the WPT," Adam Pliska, the World Poker Tour CEO, said at the time of Aoki joining the brand.
When the WPT announced their next acquisitions, no-one was surprised when Brad Owen and Andrew Neeme were unveiled as new ambassadors. The pair of YouTube vloggers and MUG hosts have helped revolutionize the way we watch poker, and the World Poker Tour is embracing new technology and innovations like never before. Owen and Neeme's exclusive NFT series and the growth of their online WPT Global brand are indicative of this, and having Neeme and Owen at the forefront of new WPT developments can only strengthen their global brand.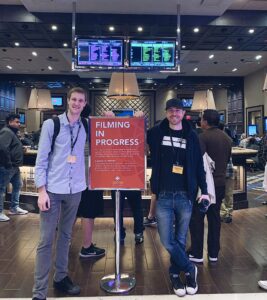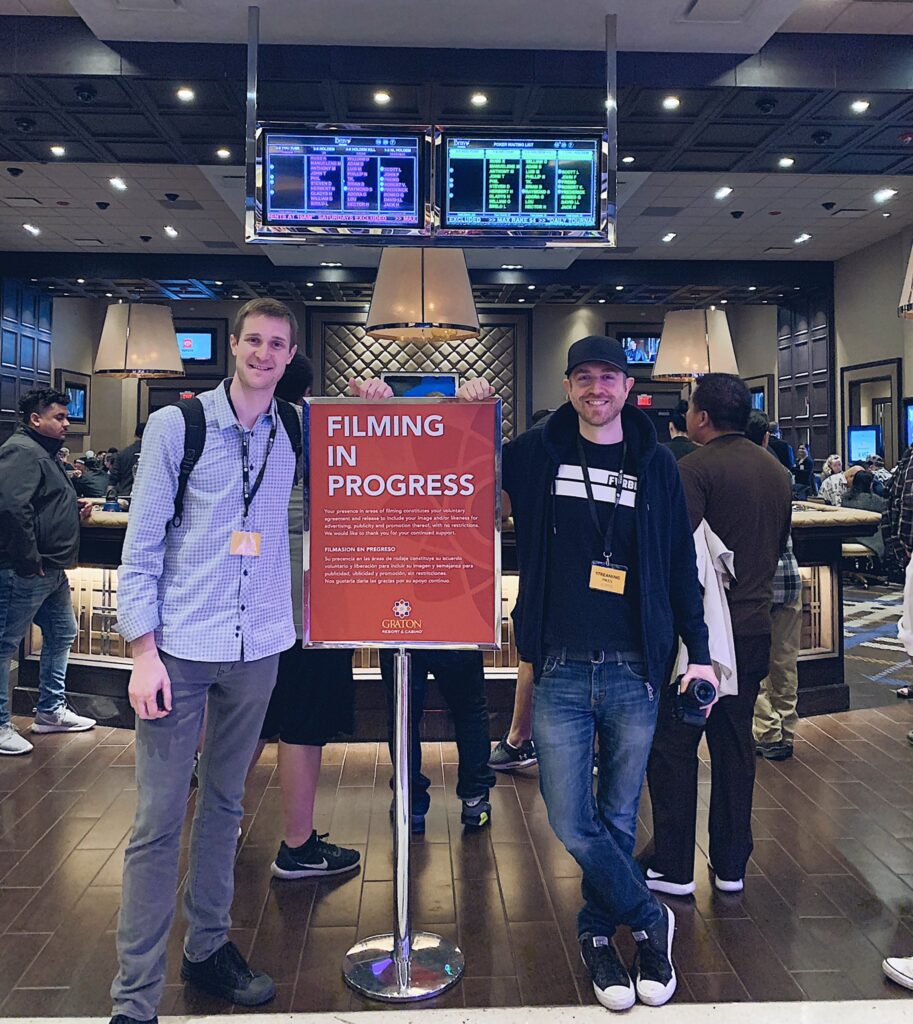 Owen and Neeme are guaranteed to bring in a new wave of poker players, but what about the old guard? The WPT would never abandon those who have been with them since the first card came off the – literal – deck back when the WPT cruise set sail.
The WPT introduced Doyle Brunson as a new ambassador by featuring the 10-time WSOP bracelet winner and back-to-back WSOP Main Event champion (in 1976 & 1977) in a highly amusing advert for the WPT World Championship. Texas Dolly arrived a month early for the celebrations in the video as he rolled towards Vegas ahead of time in the hilarious take on early registration. Pliska commented about the poker legend: "Doyle has been a part of the World Poker Tour from the very beginning."
Another WPT jewel pic.twitter.com/xPETljk3oh

— Doyle Brunson (@TexDolly) November 1, 2022
This advert was one of many towards the latter end of the year that have demonstrated just how on trend the WPT are. Hiring Phil Ivey to be their fifth new brand ambassador in 2022 was a masterstroke. Not only was Phil also a 10-time WSOP bracelet winner, but Ivey's mystique is legendary. He promptly appeared in a self-deprecating video where he and Tony Dunst were answering calls in the WPT office. To bring Phil Ivey back in a big way on the tournament circuit is to WPT's credit.
WPT Summer Festival now at @wpt_global including the $1 buy-in $1 million guaranteed event. See you there pic.twitter.com/OrL3cXOOJE

— Phil Ivey (@philivey) July 23, 2022
The Legends Behind the Mic
It's not only the mix of Ivey and Dunst that reminds us just what a strong team all those new ambassadors are joining. Vince Van Patten and Tony Dunst have been the WPT's co-anchors since the late, great Mike Sexton left us. Sexton's many friends still miss his effortless grace and humor. Van Patten and Dunst deserve huge credit for filling the enormous loss of Mike, producing content that retains Sexton's wit and wisdom.
Presenting coverage of all the big events where players have the chance of getting their name carved into the WPT Mike Sexton Champions Cup is the Australian broadcasting hero Lynn Gilmartin. A mainstay of the WPT for many years, Gilmartin's easy charm and whip-smart personality make her someone WPT relies on. Fans love seeing her on the screen wherever she goes.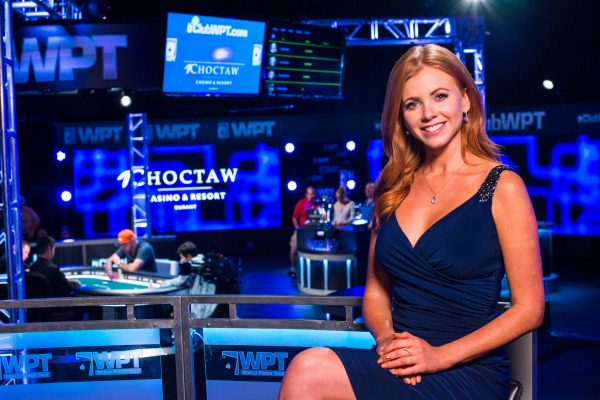 Tournament Director Matt Savage is another powerhouse personality in his own right, having won the Global Poker Award for Poker Industry Person of the Year this year. His relationship with players and fans is second to none. It's impossible to think of someone in poker who has welcomed so many people to the game. It's continued growth is in no small part a direct result of Savage's skill and presence.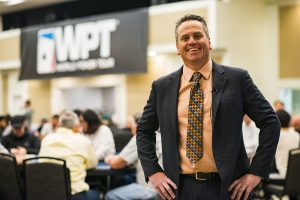 Who Could Be the Next WPT Ambassador?
There are so many players in poker who offer so much in terms of success, brand growth and an online presence. To pick only a handful inevitably misses hundreds of perfectly suitable candidates. That said, this is exactly what we're going to do. So let's start with tour favourite Dan Smith.
Known as 'The Cowboy', Smith might be used to playing high roller events, but he's happy to mix it up in $10,000 MTT fields too. Dan won his first WSOP bracelet in the summer of 2022, rubber stamping what everyone in the game knows; Smith is a winner both on and off the felt.  His Double Up Drive has raised millions for charity, too, and the World Poker Tour's own efforts in this area would complement Smith's charitable ethic.
Darren Elias is already a bona fide World Poker Tour legend, having won more Main Event titles on the WPT Tour (four) than any other player in history. What better way to promote the brand than by making the most successful player ever to sit at the WPT felt a top ambassador? Elias isn't just a great poker player, he's also a wholesome family man who has proven that you can become a ruthless winner while being a nice person.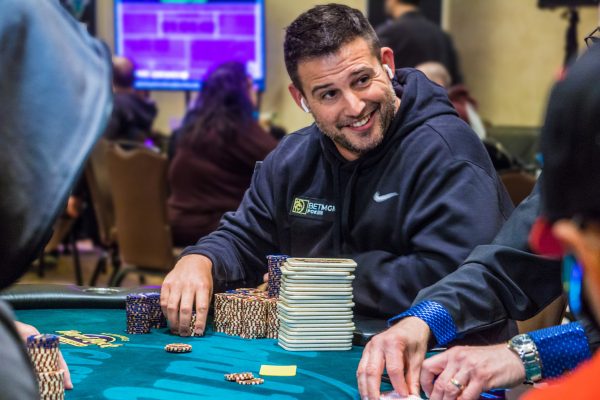 With poker props running in the family, one player who we think would add huge value to the WPT is Natasha Mercier. With husband Jason taking more of a back seat in recent years, Natasha's propensity for making it through tough fields and juggling motherhood alongside her poker success is inspiring. With the poker industry always looking for ways of bringing more women into a game still dominated by men, what better person to inspire others to take up the game than Natasha?
Finally, with two friends for the price of one, we think that genius minds Erik Seidel and Maria Konnikova would be a great fit for the World Poker Tour. Both are hugely consistent players, and with the backgammon and chess respective passions of the pair, the duo could bring other mind sport players to poker. Seidel's background in stocks and accounting, coupled with Konnikova's literary and psychological background offers a true meeting of intelligence that could only benefit the changes any poker brand will go through.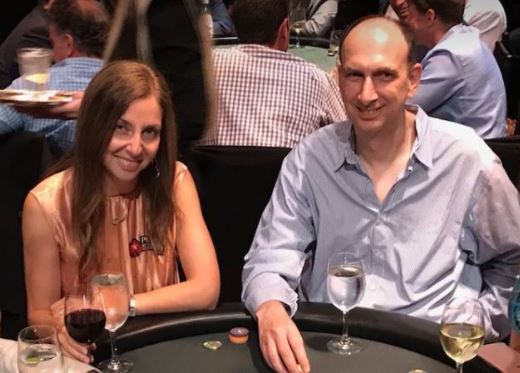 The World Poker Tour has made giant leaps in 2022 – who knows what 2023 will bring for the biggest poker tour in the world?!