When you fancy a session playing poker in Michigan, you can always pencil in a visit to either the Owosso Poker Room or the Firekeepers Casino Hotel. However, with things as they are many poker players have decided they would much prefer playing from the safety and comfort of their own home.
If that is something you have been thinking about doing recently, then the following guide is going to give you an insight into just what you should be looking for and demanding from any poker site that you come across online.
According to Adrian Sterne from Top10PokerSites.net there are 9 Michigan real money online poker sites that allow player to play online.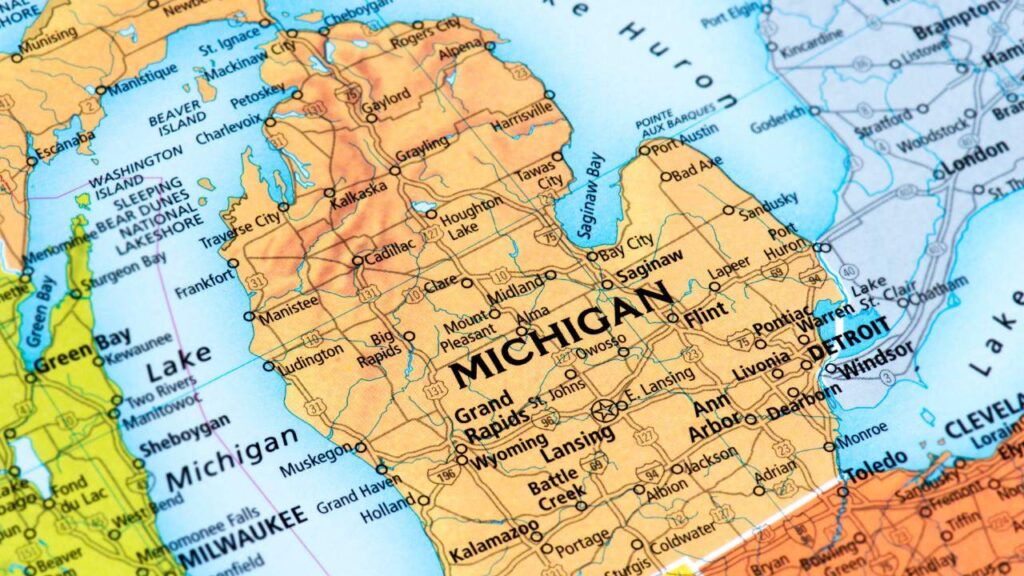 Be aware that there is certainly no shortage of poker sites that you can play at online these days, and just as many poker apps are available to you too, and with that in mind the onus is on you to ensure you compare just what each of them have on offer and have your own personal checklist of wants and demands.
The very first thing I urge you to check out is whether any poker site is licensed and regulated, for you will come across a number of them that are not licensed by any Gambling Commission or any Gaming Authority and there are too many risks associated with playing at such sites.
Poker Site Software Platforms
You are going to come across three main types of poker platforms, one you may fancy using is a mobile poker app, however many players are not found on using such apps as the graphics and game play control buttons are often small and not really practical for playing poker.
Instant play poker platforms allow you to play poker from a web browser and as such there is no software to download when using one.
A fully downloadable platform can also be found on offer at quite a number of poker sites, and thanks to the additional option settings often found on those software platforms they are hugely popular with players that tend it play poker a lot online.
Just keep in mind when it comes to poker game variant variety and poker tournaments, each poker site will have their own cash ring games and tournaments on offer, so do make sure you check just what each and every single poker site you may be thinking about signing up to have on offer, to ensure you find one that suits you down to the ground.
Another thing to be aware of is that free play table will also be on offer to you at many online poker sites, so you can always play for free initially while you are getting used to playing in such an environment if you want to play at no risk.
Additional Poker Site Features
Additional features that you will come across include having the ability to open up and play at several different poker tables, which is going to suit you vastly experienced poker players that are seeking the maximum action.
Many poker sites will also let you play anonymously, so you will never be able to be tracked by other players when you play in such a way.
Language and currency settings are also offered to players at most poker sites which does of course mean you can deposit, play and cash out your winnings in your home currency, including cryptocurrencies and will also be able to set the software to operate in a non-English language, if you prefer.
If you do want to get in as many hands as possible during your poker sessions, you will also find some poker sites offer a speed table type of option, and as such if you utilize that setting once you fold your hand on one table the software will then move you to another open table.
Fully tailorable poker platforms are going to ensure you always get a unique poker playing experience, so do be prepared to sign up to a range of different poker sites using different platforms as that way you will soon be able to decide just which one is best suited to you personally.
But my advice is to try and stick to the busier poker sites as that way you will find plenty of tables open, lots of game variants and loads of poker tournaments to partake in.