There are many online poker rooms available these days, and as such it can be difficult to nail down the best promotion and get the most bang for your buck. What do you go for; a generous welcome offer? An excellent VIP player scheme? If you are new to the world of online poker it can be difficult to decide. Below, we've listed some tips for how you can choose the best online poker promotion, and what some of the top options might be.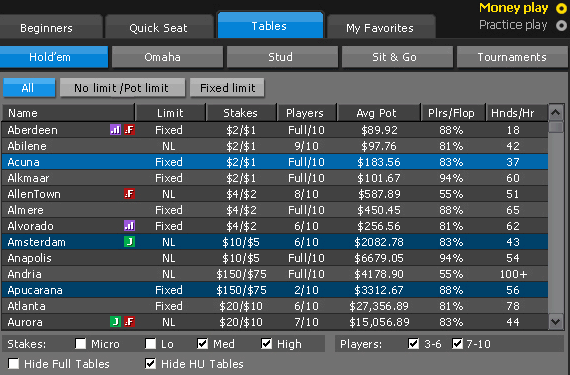 A No Deposit Bonus
It could be that you like to give some of the top online poker sites a bit of a test drive. In that case, you might want to look for a brand that offers a no deposit bonus. This means that you don't need to deposit any money before getting to try out some of the games on a site. These are somewhat rare, but some of the less popular poker rooms offer this promotion as they're eager to try and attract new players. All you need to do is register on the site on most occasions, and you will be credited with funds. It won't be a ton of free money, so you'd need to play for low stakes and try to build your bankroll into something more substantial. Just be advised that usually these promos come with some strings attached, specifically wagering requirements and other terms and conditions. There are plenty of sites out there that offer listings of where you can find some of the better online poker promo offers, much like nodepositcasinos247 does similarly for online casino offerings.
A Generous Welcome Bonus
It could be that you are a bit of a high-roller – in which case you won't mind depositing a large sum to get you going. If that's the case – you will no doubt want a site that offers a generous welcome package. This could be a percentage match up to a certain amount, or, perhaps you'll get offered rakeback bonuses. Again, make sure you are fully advised of any bonus caps or restrictions as per the terms and conditions of these promo offers. Note that in the UK, with the point of consumption tax going up discourage operators from dishing out bonuses, you will find that there are fewer sites offering these for now.
Sites that Offer Seasonal Promotions
It could be that you like to be kept entertained and are on the lookout for a change every now and then. In which case, you should be looking for a brand that is updated regularly with promotions. This means you will always find something fresh and new to enjoy. This is also a good sign as it shows that the brand cares about players and will continue to create offers that fit in with their player base. When it comes to the likes of Christmas, Easter, Halloween etc – you will normally find that many poker sites go all out when it comes to offers. After all, this is when players are more likely to have some extra cash on hand to spend, and the hungrier brands are after your business.
A VIP Scheme
If you are a player that tends to stick to what you like and know – then a VIP scheme will be exactly what you are looking for. With VIP schemes – you are rewarded for loyalty and get additional perks for playing on a site. This could be anything from a dedicated account manager, to birthday bonuses, to exclusive offers, or a higher points-to-cash conversion ratio. What usually happens is you work your way up a loyalty ladder, and the higher you go – the more rewards you can look forward to. Usually progression through a VIP scheme is based on deposits made on a site as well as amount played (measured via rake).
Cashback on Losses
If you like to enjoy your online gaming with a little less risk, then a cashback (rakeback) offer could be right up your street. This is when you will get a percentage back of the rake you've generated in cash games and via tournament entry fees back into your account. Traditionally, this will be credited back to your account at the end of a defined period of time; e.g., weekly, monthly, or quarterly. Just like with any other offer – there are normally terms and conditions attached to it. If there is a VIP scheme, usually the rakeback percentage gets higher as you climb higher up the ladder.
Social Media Offers
If you are a bit of a social butterfly – you might enjoy that offers that feature on social media. The best brands out there make an effort to engage with their players over social media mediums as it builds a community base for their brand. It also boost their retention rate due to this as there is another avenue for players to contact the site. You will find that on some sites's Facebook pages or Twitter feeds there are social media specific promotions that you won't find on their site, via email or SMS in order to drive traffic there and grow the player base.
If you aren't sure what you should be looking for in a promotion – the truth is, it depends on what kind of player you are. If you are just testing the waters out – as mentioned, no deposit bonuses are usually the best option. And there are other deposit- and play-based treats for more accomplished players who are more likely to spend a lot of time and money on a particular online poker site. Finally, no matter what online poker promo you opt to chase, make sure you read the terms and conditions so you know what you are in for.