Can poker fans know too much?
Or is it important to know a poker player inside and out?
Recently, poker fans have been given more and more opportunities to take an active role in the professional lives of poker players. Not only are most high-profile poker players on Twitter or other social media websites, but frequently, the best in the world sell a percentage of their buy-ins on sites such as PocketFives or Stake Kings. Fans today can not only follow their favorite players but take an effective interest in their game.
Is poker taking it too far to involve fans so heavily in players' lives? Or should the game no longer only belong to those who sit down at the poker table? In a period of history where there is more interest in the private lives, bank balances, and celerity cachet of those we admire, is poker just the latest to succumb to this trend? Or can we know too much about those we follow at the felt?
A Personal Life or A Private Life?
Knowing everything about a poker player's private life can hardly be beneficial to a poker fan, right? In this age of poker – wrong. From video blogs to 'AMA' (ask me anything) Twitter posts, poker players of a certain level are not just celebrities, they're public figures whose lifestyles are their USPs (Unique Selling Points).
Daniel Negreanu isn't just a fantastic poker player, he's a video diary star at the World Series who can lose several figures in poker buy-ins before being in the red thanks to his popularity around the world when he appears on screen. This is no "plain old promoter" of online poker sites in Canada. From his Masterclass, to his numerous appearances around the world, Kid Poker is a global poker brand.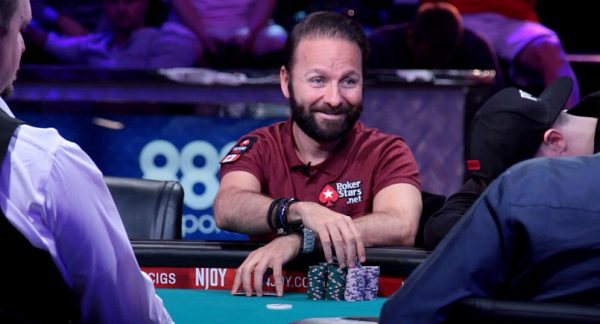 The same can be said for Phil Hellmuth, friend to the Hollywood and poker elite. If there's a person of repute on the planet who hasn't had a selfie with Hellmuth, they're in line to do so! While Hellmuth is out there all the time and rightly called the G.O.A.T. (greatest of all-time) for his results at the World Series of Poker, the Phil immediately behind him on that list is quite the opposite.
Phil Ivey doesn't do many interviews and carries an enigmatic glow about him. Yet his star has probably never been higher. We know relatively little about Ivey's life in comparison to many other players, yet his popularity abounds. Proof that even in poker, there's more than one way to skin a cat.
Investing in the Financials
Back in the old days, knowing anything about how much money was won and lost by a particular poker player was almost besides the point. Did the poker fans of the 1970s and 1980s enjoy knowing what Doyle Brunson, Jack Strauss or Stu Ungar had made in their lifetimes? Of course not. It was all about the next game, or the last thrilling session at the felt.
Today we know a lot about how much players have won, thanks in no small part to The Hendon Mob, which has its pros and cons. While the greatest site in the poker world at collating poker tournament results from ranking events over the last half century has arguably proved its worth over the years, we often don't know which players didn't cash in events, or how many bullets they fired.
READ ALSO: Does Hendon Mob's All Time Money List Matter or Not?
In an age where we know more and more about how players do on the felt, we're not far away from floating avatars over their heads telling us how many events they've played this month and how they did. In the first fortnight of the 2022 World Series of Poker, Daniel Negreanu shared on his vlog that he was down around a quarter of a million dollars. While it won't worry the man himself, who has won more than $46.1 million in live tournaments alone, it is perhaps an indicator of what's coming. Namely an age where we know the profits and losses for any player of a certain level.
Staking and Making
The world of staking has never been more open in poker than it is today. But do we know enough about the players we invest in? As we've previously discussed, backing players based on their winnings on The Hendon Mob won't tell you what that player has lost. But staking someone online has turned from a risky proposition to de rigueur in poker.
Poker fans will get the chance to sweat with Daniel Negreanu (@RealKidPoker) at the upcoming @WSOP as he announced a no-markup staking package that will go live on @PocketFives on Thursday, May 12 at 5 p.m. PT. https://t.co/6cdXDAYzmp

— PokerNews (@PokerNews) May 12, 2022
There are numerous sites upon which to stake your chosen player, and you can easily scroll through a sponsorship site such as Pocket Fives to find the players looking for the best mark-up. How much a player adds to their value in mark-up can affect whether they get staked or not.
Live staking has become less common, but still occurs. Swapping percentages with a friend can be one of the most fun pursuits in poker. In general, however, live staking has become less common, with the ability to do so online more appealing to most investors.
Headlines and Bright Lights
How much does it matter what a poker player does outside of the poker room? Away from the table, a poker player's personality is more important than ever. As poker fans or investors, we want to know all about our chosen idol. Are they living their best lives away from the felt, or could a controversial moment be around the corner?
Returning to Phil Ivey again, his court case following his play of Punto Banco at the Crockfords casino in London rumbled on and on. But did the scandal take away from his mystique or add to it?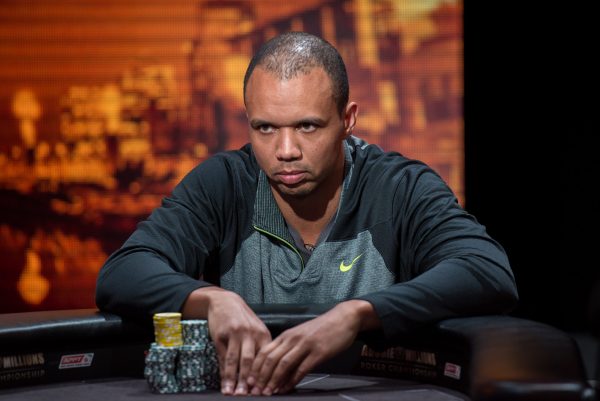 Controversies can haunt a poker player's career, as in the case of Mike Postle. Postle never went on trial for his actions on a livestream when other players and fans accused him of cheating. Despite the lack of a conviction, Postle's reputation is in tatters thanks to YouTube exposes and player and fan discussions of his actions or lack thereof.
Others see a dash of notoriety added to their resume following transgressions. Look at Stu Ungar. Unger is idolized as a three-time WSOP Main Event Winner despite his drug addictions and the impact of his behavior on others in the poker world. While transgressions can sometimes turn us off – who'd want to watch Mike Postle play on alive stream now? They also help us warm to other players. If anything, the more we know of a player's weaknesses, the more we can accentuate their strengths… if they're likeable.
Cheats Never Prosper… or Do They?
In recent times, the actions of poker players have been brought into sharp focus, with stars of the game such as Bryn Kenney, Ali Imsirovic, and Jake Schindler all being accused of cheating or other improprieties. So should poker fans be privy to these investigations or not?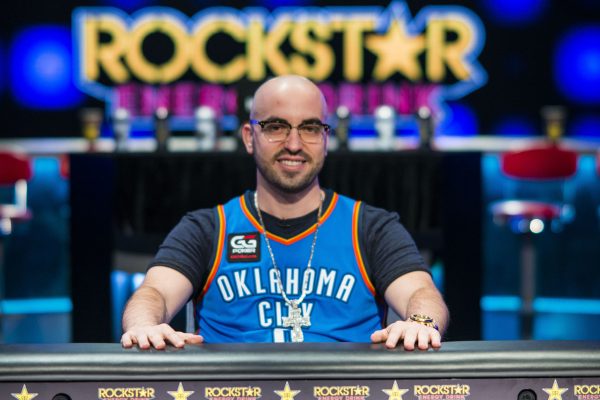 This writer would argue that maybe we shouldn't. While it is easy to judge a player based on the merits of uneven, biased reporting, if a crime has been committed it should investigated by the relevant authorities. In poker, trial by media is commonplace. It's all too easy for fans to buy into a headline then expand further on it until whoever is accused is hung, drawn, and quartered by Twitter.
If there is any area of the game in which poker fans might benefit from knowing less about poker players, it would be the negative aspects of their personalities. So why shouldn't we amplify the greats of the game and inspire others to catch up, both on and off the felt?
How much information is too much information? Just as in the game itself, the future is likely to be richer the more information we can access on the players we love to watch.