Here at the Cardplayer Lifestyle poker blog we usually cover the more major issues going on in the poker world. Needless to say, there's plenty of other poker action going on that doesn't always make it into our headlines. That being said, here's a summary of some of the other "smaller stuff" that's been going on recently in the poker world.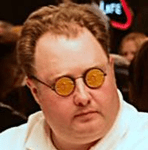 2004 World Series of Poker Main Event Champion Greg Raymer recently broke off his relationship with PokerStars. Obviously one of the more marketable poker world champs of years past, there's still no word yet on which organization will step in to become the Fossilman's main sponsor. Full Tilt Poker is the most likely potential suitor, especially if Raymer's appearance at the National NBC Heads-Up Poker Championships, where he was wearing an FTP patch in what was believed to be a one-off deal.
Some good stuff finally coming out of UB, as opposed to its more common negative poker press: online poker player ODESSA99 was the lucky winner of UB's Bad Beat Jackpot. The million-dollar jackpot was split amongst ODESSA99 ($340,000 – holding 4 queens), FARFLUNG's ($170,000 – holding 4 kings), 7 lucky players seated at the table ($1,150 each), and almost 1,100 other players ($150 each) who happened to be playing at $0.50/$1 tables.
Also, to follow up on last week's $5 million guaranteed Sunday Million at PokerStars; the numbers really say it all: 59,128 players, almost 16 continuous hours of online poker play, 7,450 players making the money, and almost $890,000 that PokerStars raked from just this one tournament! When play got down to the final table, with 9th place guaranteed just over $40,000 while the top 2 finishers were slated to win over $1 million apiece, the players instead agreed to a chop that gave them all 6-figure paydays of between $260,000–$845,000 apiece, based on stack size. They did continue playing, however, until a winner was declared: Luke "Bdbeatslayer" Vrabel also won a brand new Lamborghini Gallardo!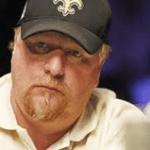 And finally, something that just warms your heart: Darvin Moon, the lovable 2nd-place finisher from the 2010 WSOP Main Event finally got himself a sponsor: the Heartland Poker Tour (HPT). Despite his $5 million+ payday last year, Moon has up until now been thought to be unmarketable by major poker promotions as he 1) had never even played 1 hand of poker online and 2) stated specifically that he "didn't want to answer to anybody". He has found a "home", however with the HPT, which holds it main tournaments in "offbeat" locations (as far as poker is concerned) like Colorado, Oklahoma, Michigan, Iowa, and Minnesota. Score one for the Moon man!