The PokerGO Tour isn't just one of the most popular high roller series of the year but comprises a significant part of the PokerGO Tour (PGT) Leaderboard. In 2023, that means a season-ending PGT Championship that has $1 million up for grabs in a freeroll tournament with a $500,000 top prize.
Only 40 players will earn seats in that final event, with the PGT leaderboard and select PGT Championship 'Dream Seat' winners desperate to play for their share of the million dollars. As well as starting the PGT Championship with the most chips, whoever earns the most PGT points during the year will be awarded a $50,000 bonus as the 2023 PGT Player of the Year.
This season, the PokerGO Cup, U.S. Poker Open, and Poker Masters will all feature a $50,000 championship bonus while the just completed PGT Mixed Games Series and forthcoming PGT PLO Series will each give a $25,000 championship bonus to whoever finishes top of the pile in those respective festivals. The 2023 PGT PLO Series will run from March 11-19, and be comprised of nine events with buy-ins ranging from $2,200 to $25,000.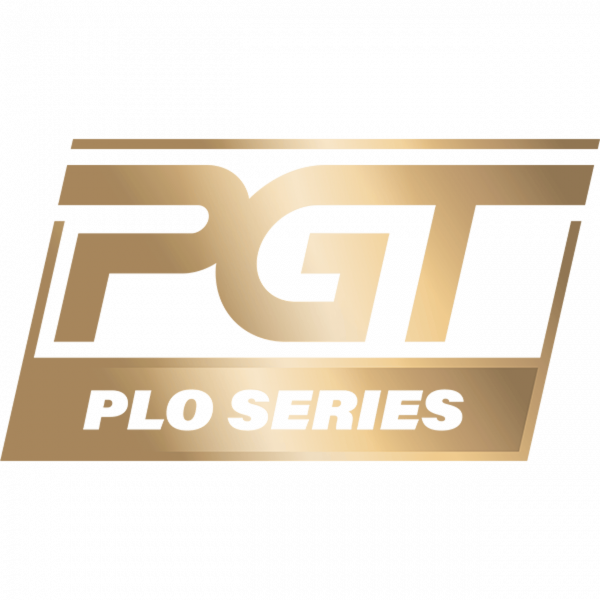 The Weis Man of Mixed Games
One player who is very excited that the PLO Series is about to start is Dylan Weisman. Having won over $1.2 million at the live felt and made a run at the WSOP Player of the Year leaderboard in 2022, the popular Californian is a previous winner inside the PokerGO Studio at ARIA and believes that a Pot Limit Omaha series has been a long time coming.
"I am stoked that the PokerGO Tour is doing a PLO Series," he says with a glint in his eye. "I've been asking them for more PLO high rollers for a long time they have been incredibly communicative. Tim (Duckworth), Paul (Campbell) and Cary (Katz) all ensure that the players are heard and I think it's going to be the most fun series that I've ever played!"
In the PLO Series, the overall winner gets that $25,000 Championship bonus prize. But while that's important, is it the same as bragging rights in this most exclusive of poker communities, the mixed game high roller set?
"It's the cash for the majority of poker players," says Dylan. "I think that winning PGT events is incredibly prestigious, being able to battle against the best in the world. With that being said you have to put the money up top and think about it from that perspective in my opinion."
Making a Run for the Title
Cash may be king, but tournaments are where it's at for Dylan and so many others. That cash is clearly important in terms of making the money. As with event series such as the PokerGO Cup, the events start out with a standard $10,000 High Roller event — a WSOP Main level buy-in — before ramping up in the latter events. With more points available in the latter events, is timing that momentum a priority, or is getting off to a fast start more vital to any player's chances of winning the overall championship?
"It's important to time yourself during the series but more so to prepare effectively before hands for the PGT PLO Series. I've been preparing physically in terms of working out, mentally in terms of meditation and breathwork and in terms of my poker game. Your job is not to pace yourself through the series; your job is to show up ready knowing that you're going to be playing for 10 straight days."
What's Your Favorite Mixed Game?
That's an elite mindset to be in and we're not surprised Weisman is already in it. A former WSOP bracelet winner in 2021, when he took down the $1,000 buy-in PLO 8-Handed event for over $166,000, Weisman, who defeated Craig Chait that day for the gold is a fan of all mixed games.
"I think my favorite mixed game is deuce-to-seven triple draw. I was looking forward to it so much I played a satty and won it yesterday!" he laughs. As well as winning a WSOP bracelet in 2021, he followed that victory up with a PGT trophy lift in 2022, winning Event #10 of the U.S. Poker Open. That too was in Pot Limit Omaha, although it cost a massive $25,000 to enter.
Beating Cary Katz heads-up to win that top prize of $416,500 – the largest cash of his career at the live felt – Weisman is proud to be part of the mixed game poker sub-set.
"I definitely think that mixed game players benefit from having a smaller community," he tells us. "It's very similar to the PLO community; we're all part of this smaller eco system and we've very incentivized to keep it going. There's a lot going on in terms of people working together, making sure the games run. When you have a smaller community, everyone knows each other, and you get a lot of diverse personalities – it is really cool."
Is PLO Still a Niche Game?
Beyond winning, Weisman has done his part to grow the game as well, having created PLO Launchpad for Upswing Poker. Pot Limit Omaha's growth is recent years is well documented. For many, it's the far less solvable game of all the poker variants, with the sheer degree of variance meaning it is a lot harder to win in the short or even medium term by employing standard moves and strategies.
"I do still think that mixed games are niche." Weisman agrees. "I think that there's a lot more growth to be had in mixed games and the amount of training [for them] is going up all the time, in terms of if its best for the bankroll or not. For poker, its more important to find something that you can continue to do sustainable for a long period of time, no matter what the game or format is; that's your job."
Dylan Weisman's job is winning big at poker and so often has he proved himself capable of doing so in PLO events, it's almost expected that he'll do so again in the upcoming PGT PLO Series. Whether the toughest opponents lie in wait for him or not, Weisman's love of PLO is inspiring and proves that if you're prepared to work hard at something that you're passionate about, there are no limits to what you can achieve.