I'm Donating $1,000 for Your Charity Poker Stories
Facebook Live stream of me announcing the campaign to the public, followed by full details below.
Background
In both 2017 and 2018, I made donations of $1,000 apiece to Kids Kicking Cancer and Save a Child's Heart, respectively, as part of my Running Well campaign. It took me a while to think of a new idea for this year (it's mid-March after all), but I've finally happened upon what I believe is a winning one. It doesn't involve running (I'll just have to set myself a private, personal goal), but it certainly involves poker and charity.
I'd once again like to make $1,000 in charitable donations this year, but this time around I'd like for all of you poker fans out there to help determine where the money ought to go. Already having the general idea in mind, I put a Twitter poll out into the world yesterday to gauge your feedback. A number of your comments were very helpful and helped solidify the final shape that my 2019 charity idea will take.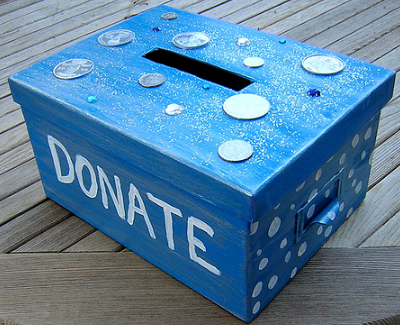 The What
I've long believed in the power of poker to serve charitable purposes, whether it's via the traditional charity poker tournament, home games in which a small portion of each pot gets dragged for charity, or simply poker players being charitable with their time and resources (winnings).
As per the results of the poll, about 60% of you believe that with a $1,000 budget the donations ought to come in $100 increments, while about 40% of you believe they ought to come in $50 increments. Moreover, as per feedback in replies to the poll, it was a good reminder that larger donations could often have a greater impact if given to individuals rather than organizations.
Which is better in terms of charitable giving? You have only these two options.

Your reasons in the comments please.

— Robbie Strazynski (@cardplayerlife) March 16, 2019
Thus, between now and the end of 2019 I intend to give six donations of $100 apiece designated for individuals in need and eight donations of $50 apiece designated for recognized charitable non-profit organizations.
The Who
I also believe that there are many charity poker stories out there that have yet to be told, or perhaps have yet to reach a wider audience. That's where you guys come in to play: I want you to tell me those stories and I want to help spread awareness.
To thank you for sharing your charity poker story, I want to then make the aforementioned donations to either the charity of your choice ($50) or to you directly to pass along to that person in need ($100). All you need to participate is my email address: [email protected] and a PayPal account.
To clarify, I wish to receive and publicize stories about how you've harnessed poker for charitable purposes. I then want to recognize the 14 best submissions over the course of the year by donating to either the organizations or individuals you feel need/deserve the funds.
The How
To be eligible, your story must be at least 500 words long. Individuals' real names do not have to be used (or can be redacted upon publication).
IMPORTANT: Please do not indicate the intended recipient of my potential donation when sending in your stories. If your story is selected, I will contact you to ask which organization you'd like me to donate to or if you prefer to have monies sent to a needy individual.
If selected, you will either be credited or listed anonymously when I publish the story, as per your request. If you request that an organization be donated to, I will name and link to said organization with proof of my donation within the blog post. Donations to individuals will be noted anonymously within the blog post unless otherwise requested by the author.
Each (winning) story will be linked to on this page as it gets published. I will select at most 2-3 stories per month. The campaign ends when I reach $1,000 in donations given (towards the end of 2019).
Doubling Down (or Better)?
Anyone out there who wishes to partake in this initiative, but doesn't have a charity poker story to share, is more than welcome to get involved either by:
Helping to spread the word (i.e., share the news of this campaign and/or each story as it gets published)
Donating to the causes/individuals (i.e., if a particular charity poker story resonates with you, why not magnify the effect of this campaign by making your own donation to the charity of the author's choice? If it's an individual, I'll help you get in touch.)
The Winning Stories