Cambodia is a stunning country, one that would be more than worth visiting even if you weren't a casino fan. With the cultural mecca of Pnom Phen as the capital, the rich marshy wetlands of the Mekong Delta and the glittering coastline that looks out to Thailand, there is endless possibility for exploration. What's even better though is that if you enjoy casino gaming, Cambodia is practically heaven. This South East Asian country has an enormous tourism infrastructure that's built around glamorous casino resorts. So, if you're looking for a destination for your next holiday then we've got all of the information that you need to make sure that the gaming element is completely covered.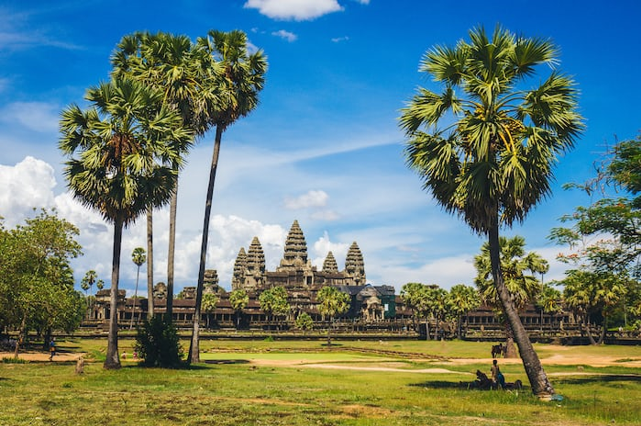 Queenco Casino
First up is the Queenco Casino, which forms part of the Queenco resort. You'll find this glamorous resort in Sihanoukville, an area that is famous for its casinos. This is the second largest gaming space in the city and inside you'll find almost 150 slot machines, twelve gaming tables that offer a surprisingly wide variety of games including baccarat, blackjack and roulette. One of the nicest touches about this casino is that players are invited to enjoy tasty snacks and drinks free of charge whilst they're playing. Cambodia has a rich culinary heritage, so you might get to try out some food that you're unfamiliar with. Once you're finished gaming, you can step right outside the doors into Victory Beach, a stunning swathe of white sand and crystal clear waters. If you're more of an 'indoor plant' then you can hang out in the bar or lounge, or treat yourself to a proper meal in one of Queenco's two exceptional restaurants.
Poipet Princess Crown Casino
As its grand title would suggest the Princess Crown Casino is a resort that's worth traveling for. Situated in Krong Poi Pet this casino is part of a stunning resort. The resort boasts a spa, two restaurants, and well-appointed rooms, but it is certainly the most famous for the state of the art casino facilities. There are 42,000 square feet of gaming space in which guests can make use of more than 100 slot machines, as well as a huge number of gaming tables, offering blackjack, roulette, poker, and baccarat. Many people who enjoy playing casino games in Thailand make the trip to the Crown Casino in Cambodia especially. At just three hours' drive from Bangkok, it's the nearest major casino to Thailand and has a wealth of table games to choose from. Those who don't want to undertake the drive can always take the advice of Asiabet on playing online poker, known in Thailand as โป๊กเกอร์ออนไลน์, and decide to play online instead. While you won't get to enjoy a five-hour train journey, there are lots of independently reviewed sites to choose from and all of them have generous welcome bonuses.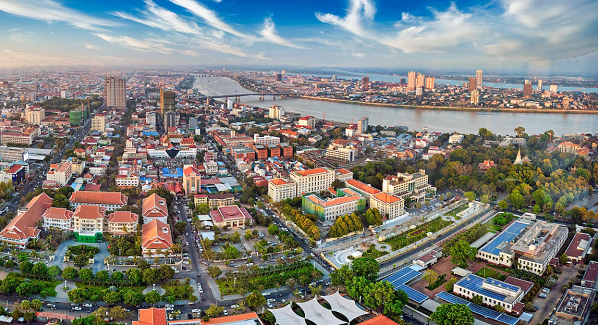 Nagaworld Casino
Cambodia often makes the poker headlines for its state of the art casinos and if you're looking for somewhere to play in the capital then Nagaworld is the obvious choice. This casino is the largest in the country with an incredible eight-story building dedicated entirely to entertainment. Like the vast majority of Cambodia's casinos, Nagaworld is part of a hotel complex and sits alongside an enormous hotel, offering suites and luxury accommodation to their guests. As well as an enormous selection of gaming tables, slot machines and even a bingo hall, Nagaworld doesn't stop with the entertainment there. The karaoke hall is famous throughout Asia and really draws in the crowds. Plus, if you end up having a bigger night out than planned then you can recuperate in their spa with a massage, or a lounge in one of the hot tubs.
Jin Bei Casino
The Jin Bei Casino is the largest in Sihanoukville, Cambodia's casino capital. It covers a staggering 2000 square meters of gaming space, with most of that space dedicated to table gaming. Cambodia has a strong preference for slot machines generally, so if you're the kind of gamer who likes the choice of lots of different table games and lots of different table limits then Jin Bei Casino is definitely the one to choose. You'll find classic games like blackjack, roulette and poker, but you'll also find some games that are more popular in Cambodia such as Ngau Ham. Getting to learn about the games of other cultures is a fascinating road to go down with your hobby and one that Jin Bei Casino will be more than happy to help you with.