The Bernard Lee Poker Show, the popular poker radio and podcast show currently in its 14th year, will be marking Women's National History Month throughout the month of March with a slew of interviews with female poker champions, ranging from WSOP bracelet winners, to Poker Hall of Famers, and some of the top advocates for women in the game.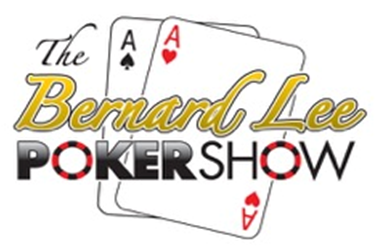 The month-long celebration is sponsored by Poker League of Nations (PLON), the world's largest and most internationally represented women's poker organization, with 7,500+ members and lots of free educational content available.
PLON founder Lena Evans will be one of the show's four interviewees in March, and shared the following: "We here at Poker League of Nations are so proud to be supporting Bernard as he celebrates Women's National History Month on his renown radio show. Our goal is to help women become interested and increase their participation in this wonderful game of poker. We are pleased that Bernard and his show are dedicating this month to highlight women poker players."
Bernard Lee has long been an advocate for women in poker and has always done stellar work to promote the game's female players on his show.
Knowing all too well how much the game of poker would benefit from more women taking an active interest in the game, and how valuable to the industry increased women's participation would be, Lee stated as follows: "The world of poker has had many critical growth moments such as the Moneymaker Boom and Black Friday, which helped increase poker outside the United States. Another current opportunity is to engage more women to increase their participation in poker. During any tournament, less than 5% of the entrants are women, yet, of course, the world's female population is about 50%. This potential growth is a tremendous opportunity. I hope these interviews with women champions helps spark an interest in women who were previously not familiar with poker."
Joining Evans as part of the quartet of interviewees Bernard will sit across the mic from in March, to celebrate Women's History Month, the following poker champions will be featured:
Linda Johnson, The First Lady of Poker, WSOP bracelet winner and Poker Hall of Famer
Lena Evans, founder of PLON and two-time WSOP Circuit winner
Lara Eisenberg, 2021 WSOP Ladies Championship winner
Kyna England, 2021 MSPT Player of the Year
"Over the past couple of decades, I have been so fortunate to know Bernard and he has always been very supportive of women in poker," said Linda Johnson. "I am extremely pleased and honored to be a part of his radio show's celebration of women in poker" she added.
Cardplayer Lifestyle fans surely know the extent to which we, too, are ardent advocates for increased women's participation in poker, and that we're also big supporters of Bernard Lee's work. You can find timestamped recaps of his show each and every week right here in our Podcast section of the website.
We'll be tuning in right along with you to Bernard's shows throughout the month of March, as he profiles some of poker's leading ladies.