Stop me if you've heard this one. You're talking with your grandmother or another older relative about playing online, and they tell you that they gamble online too. However, their game of choice is online bingo. Let me stop you before you roll your eyes.
While online bingo is nowhere near the level of playing online poker, it is still a popular online casino game with some similarities to online poker. How are online bingo and online poker similar? Let's take a quick look at five of the ways.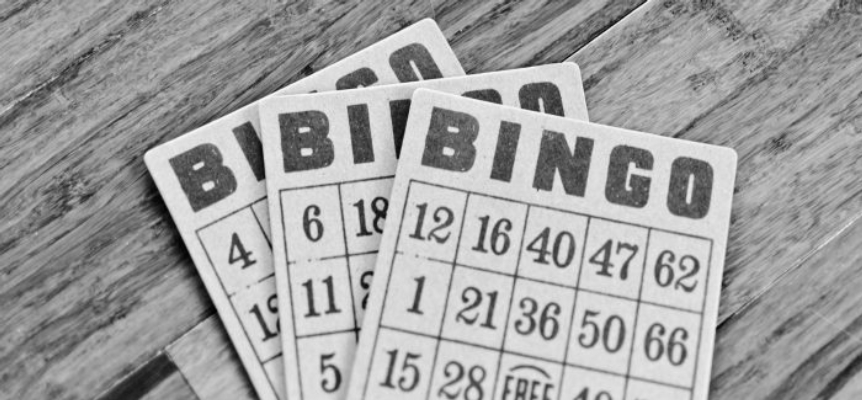 The Social Aspect of the Game is Encouraged
Both online poker and online bingo encourage social interaction between players. The difference is that online bingo uses social interaction as a selling point for the game. Your average bingo room will be filled with friendly players, and many become friends. Some rooms seem more like an internet chat room where the chatters happen to play a little bingo.
As online poker aficionados know, there's always the chat option to use during play. It's not the same as live poker play, of course, but the option is available to you.
Both Games Are Geared Toward Recreational Players
There's no such thing as a professional bingo player. You don't hear about players traveling the world winning millions at bingo. Your average bingo player is playing the game for fun, much like the crowd you'll find at your local bingo hall or American Legion.
Bingo rooms go out of their way to attract recreational players by offering generous bingo bonuses, unique bingo games, and generous jackpots.
You Don't Need a Lot of Money to Get Started
How many times have we heard about online poker players running up a bankroll from nothing or with a minimal deposit? Online bingo offers you the chance to win big with a small deposit as well. Most bingo sites allow you to make deposits starting at just $5 or $10. From there, you can play micro-stakes games to try and run up your bankroll.
If you'd rather play for free, some bingo rooms offer freerolls. These games offer prizes generally consisting of bingo room cash and deposit bonuses. You won't win much, but you'll get enough to try your hand at micro-stakes games.
You Can Win Big in Online Tournaments
There are few greater feelings in poker than taking down a poker tournament. Not only do you get the rush of defeating a field of players, but you also walk away with some sweet prize money. An insane amount of money is up for grabs each day in online poker tournaments.
Online bingo also offers a wide variety of bingo tournaments. Some of these contests are similar to slot tournaments where the winners are determined by the number of bingo games won during the contest period.
Some websites host bingo tournaments similar to what you see in Las Vegas. Players buy-in for a fixed fee and get to play a series of cash bingo games. You can learn more about the types of tournaments offered at the bingo room's website.
Jackpots Can Win Bankroll-Changing Money
Online poker sites offer bankroll-changing jackpots, either in the form of bad beat jackpots or through Jackpot Sit & Go tournaments. Online bingo games also offer bankroll changing jackpots. Bingo games offer a variety of fixed and progressive jackpots that vary from game to game.
There are two common ways to trigger the jackpot. The most common is known as a coverall or a full card. This means that every spot on your card is covered. Other jackpots require that a specific pattern is created before the jackpot is triggered.
Bonus – The Game Can Be Like Watching Paint Dry
You know as well as I that watching many poker games can sometimes be like watching paint dry. You're often sitting there waiting for something – ANYTHING – interesting to happen. A big pot goes down, and everything is exciting again for a few minutes. A bit later, you're ready for a nap… or perhaps to get back to your poker studying.
One reason that bingo players chat so much online is that there is a lot of downtime. There's a lot of waiting for numbers, just like there's a lot of waiting for action in poker games. Players pass the time by chatting and even playing other games in chat. That's one reason you'll never see the World Series of Bingo on ESPN or Bingo After Dark on PokerGO.