Las Vegas is a city that is constantly changing. On any given day there is a new construction project, a new business, a change at one of the casinos, or even things that have changed at the poker tables. Currently there are a lot of projects that are finishing or have been announced that will attract many more tourists to the city. This will in turn affect poker in a positive way as these attractions and resorts may attract more players that will want to play poker. As most of us Vegas locals (and of course, poker tourists, too) are too busy playing poker during the WSOP, sometimes we don't notice the changes taking place in the city. Now with the 2022 World Series of Poker behind us, it's worth taking a look at a handful of things that are different about Las Vegas — the poker scene in particular — after WSOP time.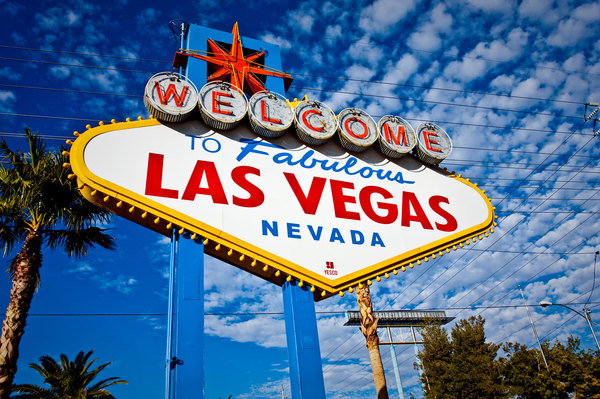 1. Horseshoe Renovations have started
It has been about nine months since Caesars Entertainment announced that Bally's would be rebranded to The Horseshoe Las Vegas. If this is the first time that you have heard about it, here is a quick summary of what happened. Caesars Entertainment sold the Bally's brand to Bally's Corporation, formally Twin River Worldwide Holdings. They then announced that they would bring back the Horseshoe brand to Las Vegas.
The Flamingo poker room had just been shut down and as a result there were a lot of rumors going around about what would happen to the poker room at Bally's. Many of those rumors were debunked quickly as the poker room staff shared with players that the poker room would stay open and that they were going to receive a renovation with upgrades to improve the gaming experience. The rumors started again this year when the WSOP began; they had temporarily shut down the poker room in Bally's. It was a relief to many players to see a very temporary setup pop up in Bally's while they renovate the poker area. Many poker players look forward to seeing the Horseshoe open and with it a new poker room!
Super temporary Bally's poker room update. Staff says plan is to build a large, permanent flagship poker room for Horseshoe. Binion's Horseshoe was the home of the original WSOP. (h/t @JamesInLasVegas) pic.twitter.com/Nq7geHx5lZ

— Vital Vegas (@VitalVegas) July 26, 2022
2. More Mixed Games; cash and tournaments
Before the 2022 series there were a few mixed games happening in Vegas but there were only 1 or 2 rooms that had legit mixed games running regularly outside of Omaha. It was harder to find low- to medium-stakes mixed games unless you went on specific days when games were scheduled. If you are new to mix games, you can read the Cardplayer Lifestyle Mixed Game Poker Guide to get you familiar with the different variants.
While the WSOP was running I started to notice something that I had not ever seen before. I wondered if Vegas was like this when I first moved here since I was not playing as much poker as I am now. During the summer you could find different daily tournaments and some featured tournaments depending on where you went. I saw a lot of Omaha 8 and Stud tournaments. Now that the series is over, the options of tournaments have expanded. Much like in online casinos such as Betsquare, the competition for your discretionary dollars is fierce and on any given day you may be able to find a tournament for the following games:
HORSE
Omaha 8
Omaha/Stud 8
Crazy Pineapple
Mixed – Badugi, Razz, Stud 8, A-5 triple draw, Super stud 8, and 2-7 triple draw
Dealers Choice
Big O
Make sure to double check the Poker Atlas or Bravo Poker Live apps, or the casino that you plan to stay at, so that you don't miss out on tournament time and location.
3. Poker rooms are answering their phones!
Did you know that poker rooms in Vegas do not answer phones during the summer while the WSOP is happening? Players must physically go to the poker room in person and put their name on the list or if they know someone who is there, they can ask them to put your name on the list as a call in. Waiting lists during the series can get extremely long; so long, in fact, that you cannot even see your name on the list! Now that the series is over, locals and tourists can call ahead and get their name on the list. Wait times are back to normal, too. It does not take long to get a seat. Just in case there is a list, you can call ahead to get your name on there!
4. Not playing poker 24/7
The World Series of Poker represents that one time of year that players from all around the world will make the trip to the world's poker mecca. Many players, including Las Vegas locals, will go from playing a few times a week to putting in as much volume as humanly possible. Not everyone does this, but when the WSOP is in town you must realize that it tends to be a very profitable time for players.
As such, right after the WSOP ends it's common to see most poker rooms that were packed for weeks become absolute ghost towns. I like to take a break after the series and just let myself unwind and take my mind off poker for a little bit. Just before I did take my break, I went to go play a quick session while I was waiting for someone. I walked over to Caesars Palace to find that the poker room was empty and had zero games going. So, I decided to walk over to Bellagio only to find that their poker room was almost empty, too, with only a couple games running. This was at 11AM on a Sunday! I checked Bravo and Poker Atlas and found that there were only a handful of games running throughout the city!
I went to go play poker yesterday around 11 AM. It was crazy to find that @CLVPoker was closed. There were no live cash games at @WSOP and when I walked over to @BellagioPoker the room was pretty empty. Its like poker just stopped after six weeks of summer action.

— Criminal Bizzy (@Criminal_Bizzy) July 18, 2022
5. It has been raining… a lot
Rain in Las Vegas is not unusual, but it does not happen very often. The heat has been extreme and there is a water crisis as the levels in Lake Mead and Lake Powell reach record lows. Since I moved to Las Vegas, I have only seen it rain enough to cause flooding once. In the past couple of years, it has rained but it is typically for a short amount of time and the water dries up within a matter of hours. Over the past week or two there has been so much rain that every casino has been affected. Its all that has been talked about at the poker tables.
When you're on a roll at the casino, you're on a roll. ¯\_(ツ)_/¯ FOX5 viewer Elijah Loucks shared video as rain poured into the Fremont Hotel & Casino on Thursday night in downtown Las Vegas. pic.twitter.com/E14ElUJMm0

— FOX5 Las Vegas (@FOX5Vegas) July 29, 2022