Other than its Circuit stop at the Casino de Montréal and the fact that it has seen 50+ bracelets won by Canadian poker players, you might think there's little in common between the WSOP and Canada. We thought so, too, but a number of our loyal fans friends at Online Casinos Canada have proved us wrong. There are actually plenty similarities between the two, and the experts at OCC have passed along their list of 5 of the most surprising ones to convince us of their point (because they're just weird like that). Have a look and let us know what you think.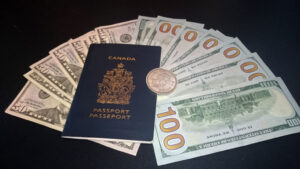 1) It's Freezing Cold!
Though you could probably cut the tension in the Amazon Room with a knife during the WSOP, not a single drop of sweat is ever spilled. It's just too cold in there! About three years ago, I noted that the 2013 WSOP was the coldest poker event in history. There's certainly some truth to that!
Whether your next trip is a visit to the WSOP in scorching Las Vegas or a hiking holiday in the Northern Territories, you pretty much pack the same: a thick sweater with hoodie, and maybe a scarf and gloves if you're planning on going on until the wee hours. I don't know how some players still manage to use their fingertips to share their complaints on Twitter…
There's a reason why Canadians are winning all the bracelets: they're more acclimated to the weather. – @jesswelman on air conditioning

— Bryan Devonshire (@devopoker) June 22, 2013
… Because when even the Canadians say it's a bit nippy in there, you know something must be up with the thermostat:
I've joked about it, made light of it, but this is too much already. Who is responsible for the AC at the Rio? Lets have a talk with him!

— Daniel Negreanu (@RealKidPoker) June 24, 2013
2) It Has Well-Guarded Borders
You can't just walk into the Amazon Room and start playing. Before you can enjoy the privilege of freezing your pants off at the felt in a bracelet event, you've got to register. At registration you'll of course be asked for ID to confirm you're of legal age to play poker in Nevada (21). In other words, much like the Canadian border patrol wouldn't let you cross into the Great White North without a passport or the proper paperwork, you better have a valid ID handy if you want to cross into WSOP territory.
Happy 21st Birthday to me. I'd rather be in Vegas, but I'll be celebrating with some law notes & finals. #DegenLife pic.twitter.com/15YBx1i3kj

— Jonah Vella (@jonahvella) June 12, 2016
3) It's Known for Its Celebrities
Aaaah, Canada!
Home of Drake, Celine Dion, Alanis Morissette, Mike Myers, and Jim Carrey, to name but a few well-known Canadian celebs. The WSOP has its fair share of celebrities as well. Great players like Phil Hellmuth, Doyle Brunson, and Phil Ivey, go hand-in-hand with talk about the WSOP and those poker legends certainly enjoy the respect and prestige of true stars.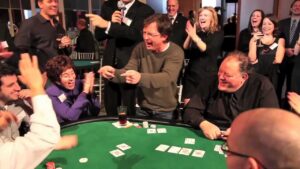 Of course, we've got to also make special mention of poker superstar Daniel Negreanu, who – though he's now a U.S. citizen as well – is proudly Canadian.
There's also a very well-known Canadian celebrity who has a special fondness for poker. While he might never have played at the WSOP, Michael J. Fox certainly has an appreciation for the great game we all know and love.
4) They Have Unmistakable "Anthems"
Blast the song embedded below full-volume in a public area and you'll spot the Canadians in no time! They'll stop whatever they're doing to proudly proclaim that they "stand on guard" for their motherland.
And while no country will necessarily pledge allegiance to the WSOP, the most prestigious tournament poker series in the world does have a theme song that makes all of its temporary citizens burst with pride! Stand up, place your right hand on your chest, and play the video below!
5) The WSOP is Sort of Like the Yukon…
Usually, when you're playing live poker and get thirsty, you can call for an attendant to bring you your favorite drink. With that said, at the WSOP, there's just as much chance of a waiter/waitress passing your table in the Amazon Room as there would be in the middle of the Yukon wilderness.
Regulars know that they simply can't rely on the Rio personnel to keep them hydrated and alive. Bring your own bottle of water or check the SAS Survival Handbook on how to collect water using a cup, a piece of plastic foil, and your pee. 🙂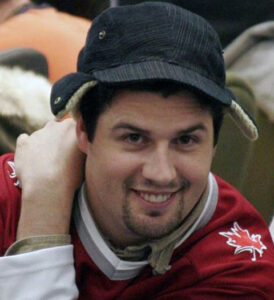 So, has this list convinced you? Do you know of any other similarities between Canada and the WSOP? Did you encounter a moose – or a Canadian poker player who looks like one – in one of the Rio restrooms? Share your thoughts with us in the comments section, below!