If you're a poker player or even just a fan of the game, then the summer is all about one thing: the World Series of Poker. Even if you're not in Las Vegas, you've probably been bitten by the gambling bug reading the updates on PokerNews or watching the action on Twitch and PokerGO.
Some scratch that itch by playing online poker while others play casino games available at Spin Palace and other online casinos. Still others take part in fantasy poker leagues or sit refreshing your screen and stalking Twitter looking for updates while watching the painfully delayed broadcasts.
Every summer we witness performances that are deemed "historic," "epic," and even "legendary." While these are great buzzwords, many times these accomplishments pale in comparison to the genuinely epic performances from individual players over the years. Below are five of the most epic performances in WSOP history.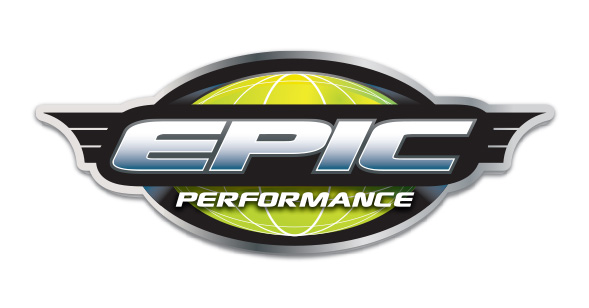 1. Stu Ungar Wins Third WSOP Main Event
Quick, how many players have won three WSOP Main Event tournaments? Contrary to popular belief, there is only one person to have accomplished this feat. While Johnny Moss is credited with three Main Event titles, his first was achieved via popular vote.
The WSOP Main Event tournament was created in 1971, and each year, the winner is crowned the "World Champion of Poker." In 1980, Stu Ungar became the youngest Main Event winner when he defeated Doyle Brunson for the title. A year later, Ungar defeated Perry Green to become only the second back-to-back Main Event winner in history (after Doyle).
Fast forward 16 years to 1997 and The Kid looked nothing like he did when he kicked off what looked like a legendary career. The effects of drug abuse were visible, and it seemed unlikely that he would compete for another bracelet, much less win the Main Event.
Billy Baxter backed Ungar in the Main Event, and following a tumultuous first day, Ungar went on a run to amass a massive chip lead heading into the final table. He proceeded to defeat a final table that included Mel Judah and Ron Stanley to claim his third career WSOP Main Event title.
Ungar was named "The Comeback Kid" after his surprising victory. Indeed, he is the first and only person to win three Main Event tournaments.
If the "multiverse" theory floated in comic books and science fiction existed, it would be interesting to see an alternate version of Ungar without the history of drug abuse. Many believe that he would have gone on to establish records in tournament poker that would never be broken.
Instead, we will have to accept the fact that he is the only person to win three WSOP Main Events in Las Vegas, which is something we will never see topped.
2. Johnny Chan's Three-Year WSOP Main Event Run
If you were to suggest that Johnny Chan was the greatest player in WSOP Main Event history, you'd have a fantastic argument. Most everyone is aware that Chan won the 1987 and 1988 WSOP Main Events. His 1988 win was immortalized in Rounders when he defeated a young Erik Seidel to win less money than Siedel has spent in the last month playing poker.
What many casual fans may not be aware of is his run in the 1989 Main Event the following year. That's the year that Phil Hellmuth won the Main Event and began his record-setting career. But who finished second in 1989? That's right, Johnny Chan.
In a three-year span, Chan won the Main Event twice and finished runner-up to Hellmuth. No other player in history has done this. Chan made one other Main Event final table in 1992 when he finished in 7th place.
3. Phil Hellmuth's 14 Bracelets
Is there any list of WSOP accomplishments that doesn't include the King of Bracelets? Regardless of your opinion about Hellmuth, you cannot overlook his 14 bracelet victories. It all started in 1989 when he beat Johnny Chan to become the youngest bracelet winner in history (at the time.)
Hellmuth has won multiple bracelets in the same year on three occasions. He won three in 1993, two in 2003, and two in 2012, the year he won the WSOP Europe Main Event.
What's been amazing about Hellmuth's career is that every time that people say that the game has completely passed him by, he manages to find a way to win or to prove that he can still compete. Is Hellmuth an "elite-level" player? Many would argue against that.
READ MORE: Interview with Phil Hellmuth
What you can't argue against is his consistent success over the years. He has performed well in every era of poker, and there's no reason to believe he won't add to his bracelet total and extend his bracelet record, one that's unlikely to be reached at this point.
4. Michael Mizrachi's Three PPC Victories
After winning his third Poker Players Championship (PPC) title, Michael Mizrachi can change his nickname from "The Grinder" to "The Beast." I cannot remember any player at the elite level dominating a tournament as Mizrachi did in the just completed PPC.
ICYMI: @TheGrinder44 won the $50K PPC for a record-setting third time for his fourth career bracelet. https://t.co/Ou5GdKdgJc pic.twitter.com/rvZOQ5yEgY

— WSOP (@WSOP) June 20, 2018
He was never in any grave danger from the time he took the chip lead until he won the event. Every time his chip stack dropped, he just went on another run and crushed. I think we all want to run like Mizrachi in the PPC when we grow up.
Mizrachi's first PPC win came in 2010, the same year he finished fifth in the WSOP Main Event. He won the title again in 2012, becoming the first player to win two titles.
He almost got there again in 2016, but the poker gods didn't want to make it too easy for Mizrachi and let Brian Rast take that one. Mizrachi finished fourth that year.
So in PPC play, Mizrachi has three wins and a fourth. How sick is that? To put his run in Anime terms, his power level is above 50,000!!!
Part of the thrill of poker tournaments is witnessing the incredible. @TheGrinder44 just put his stamp on history, amazing

— Erik Seidel (@Erik_Seidel) June 20, 2018
5. Dan Harrington's Back-to-Back Main Event Final Table Runs
This will perhaps be my most controversial pick, but I believe that Dan Harrington's back-to-back WSOP Main Event final table runs in 2003 and 2004 are one of the greatest accomplishments in WSOP history and one of the greatest feats in Main Event history.
Everyone knows the impact of Chris Moneymaker's win at the 2003 Main Event final, but another famous story at the final table was the run of "Action" Dan Harrington, the 1995 Main Event champion who was looking for his second Main Event title. Dan fell short, finishing in third place, but nobody had any idea that he would nearly duplicate that feat a year later.
In 2004, Harrington finished fourth in the Main Event. However, the differences between 2003 and 2004 were night and day. The field in 2003 was 839 players. Moneymaker's win started the Poker Boom, which saw the 2004 field balloon to 2,576 players. That's 300% growth year-over-year!
Harrington, despite the ribs against him regarding his style of play, ended up making the final table yet again. While he didn't win the Main Event either time, he was in contention for both the 2003 and 2004 titles. He later published a series of books that became instrumental for training the modern generation of poker players (the Harrington on Hold'em series). His run was not only remarkable, but also inspired many players including older players who saw that they could compete against the young guns of the game.
Some might wonder why I pick Harrington's feat over Mark Newhouse's 2013 and 2014 final table runs. One cannot deny that Newhouse's run was phenomenal considering the field sizes, but what separates his run from Harrington's is the fact that he was never in any serious contention to win at either final table.
Newhouse finished in ninth place both times. Also, since that time, he's been a complete non-factor in the game. The same cannot be said of Harrington, who later went on to win a WPT title.