Las Vegas, a city known to be famous for many things, is constantly undergoing changes. A place that is known as the entertainment capital of world, the gambling capital of the world, and the poker capital of the world is always looking for a way to attract even more visitors. For a poker player, there plenty of things that make Las Vegas attractive to come and visit. There are prestigious events like World Series of Poker, WPT World Championship, or the many PokerGO Tour events. But what if you can't make a trip to Las Vegas while these events are taking place? How can you choose when to come to Las Vegas for a poker trip? Well, there's plenty else set to be going on in the city in 2023, and here are a handful of recommendations for alternative times to plan your poker trip to Las Vegas.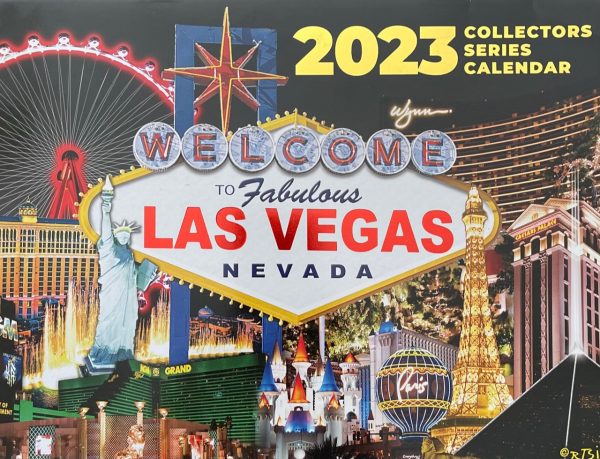 NFL Pro Bowl – February 5, 2023
If the NFL Draft in 2022 is any indication of what to expect in February, then the poker rooms will be packed! Vegas will without a doubt put on a show for the NFL Pro Bowl. Since becoming home to the Raiders, Las Vegas has naturally seen an increase in tourism during the NFL season. Many of these fans also enjoy playing poker. Naturally this has been great for poker rooms in the city and being able to find games during the football season. Just imagine what it will be like when more than 65,000 people come to Las Vegas for the Pro Bowl. This is one game that will be packed with fans, media, and players who most likely will indulge themselves with some gambling or perhaps a session or two of poker.
NCAA Division I Men's Basketball West Regional – March 23 & 25, 2023
March Madness is already traditionally a crazy time in Vegas. Many sports bettors descend upon the city to have quick access to sportsbooks during this time of year. A lot of these bettors will find themselves at the poker tables while they pass the time watching or waiting for games, especially as numerous hotel properties situate their sports books adjacent to their poker rooms. Games can often get crazy as some bettors might already be tilted from a lost bet because of an upset. To add to all that the dates announced for the Sweet 16 and Elite 8 games, respectively, are a Thursday and Saturday. This means that there is a high probability that fans will be arriving as early as Wednesday March 22 and staying until the Sunday March 26. This could be a great time to come to Las Vegas to play some poker.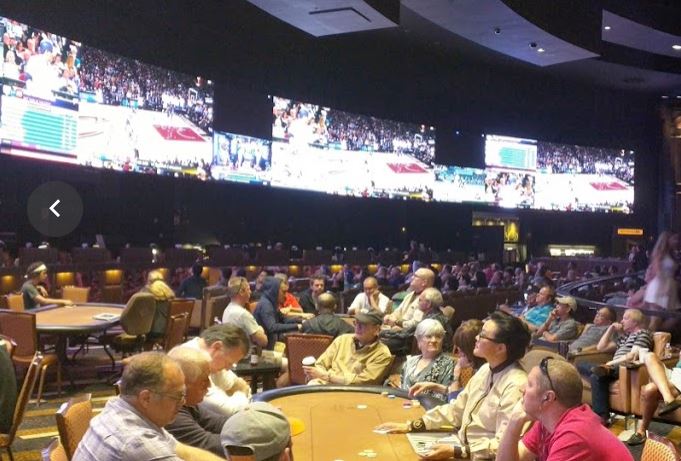 Formula 1 – November 16-18, 2023
Racing fans and teams absolutely freaked out when Formula 1 announced in March of 2022 that they would be returning to Las Vegas! It has been 40 years since the last Formula One World Championship has been held in Las Vegas. Its parent company, Liberty Media, has purchased 39 acres of land on the northeast corner of Harmon Avenue and Koval Lane. There has been lots of speculation about what the land will be used for, but the gossip is that it will be used as an attraction for fans when F1 is not in town.
There is of course the possibility that perhaps PokerStars and Resorts World might host a tournament with future F1 package giveaways as part of the prize. Many F1 fans happen to also love playing poker. Take a look at what the search results show when you search for "Formula One Poker"; expect poker games to be wild in November!
Take a look at our route through the Nevada Neon ✨#F1 #Formula1 #LasVegasGP @Vegas @WynnLasVegas @MGMResortsIntl @CaesarsEnt pic.twitter.com/Iq9hTfZOm0

— Formula 1 (@F1) March 31, 2022
Fontainebleau – Late 2023
Some of you may already be familiar with this building as it has sat on the Las Vegas Strip unfinished for over a decade. This casino and hotel resort already has a checkered history starting back in 2005. Since then, it's been sold a couple of times before the original owner, Jeffrey Soffer, (re)purchased the property in February 2021. It's difficult to say for sure what will happen, but construction has started on the property again. Soffer says that he intends to mostly stick to his original plans from 2006 when the project was originally announced, with some minor tweaks. The floor plans from 2006 show there is space for a poker room and some of the artist renderings show a "poker room" but appears to be more of a gaming salon. Poker players can cross their fingers in hopes that a new poker room will be opening sometime in late 2023.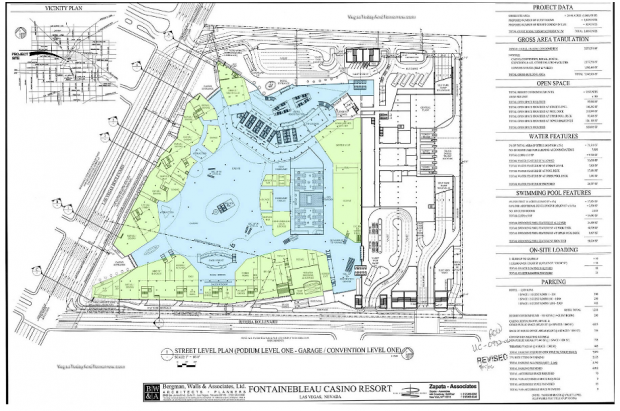 Hard Rock Las Vegas – 2023?
In 2022, it was announced that MGM would be selling the Mirage to the Hard Rock. While its cool that there will be a new Hard Rock in Las Vegas its sad to learn that we will be losing the Mirage. The Mirage is one of the most iconic casinos for poker. It will forever be remembered as the place that Mike McDermott was thinking about in Rounders when he said, "I want him to think I am pondering a call, but all I'm really thinking about is Vegas and the fuckin' Mirage."
Some players are speculating already that since the Hard Rock in Hollywood, Florida has a poker room that it only makes sense for them to open a poker room in Las Vegas. If they do, I am sure it will be welcomed by poker players who saw many poker rooms shut down for good in the past two years. Unfortunately, we won't know for sure if a poker room will be opening until the Hard Rock announces their plans for the casino games.
With many projects still to be announced and others to be finished in 2024, there are poker players from all walks of life coming to Vegas. There are plenty of things that will attract different poker players all year round. If you can't make it to Vegas during the dates mentioned above, don't worry. There are always  lots of things happening in Vegas and a seat at the poker table waiting for you.