Cardplayer Lifestyle founder Robbie Strazynski traveled over 7,000 miles to attend the 2016 World Series of Poker and failed to play in a single event. While he made tons of memories and networked with poker pros and media members from around the world, I personally feel he "missed out" on the most important aspect of going to the WSOP.
With that in mind, below are five suggestions for easy ways to collect money for a WSOP buy-in. Maybe Robbie will take some notes and take a small tournament bankroll for the next time he heads out to Las Vegas.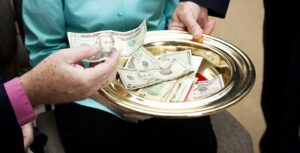 1. Sell Pieces of Your Action
A lot of players who might not have enough funds available in their bankroll resort to selling pieces of their action in order to gather a buy-in for a WSOP event. If you have a reasonably successful tournament history, you may want to consider signing up for an account on YouStake.com.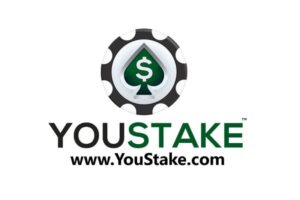 Otherwise, talk to some poker friends (or non-poker friends) and work out a deal that gets them to put up part or all of your buy-in in exchange for a percentage. Yes, you may only be playing for 20 to 30% of yourself in a lot of scenarios, but 30% of a $150,000 top prize is $45,000 and the bracelet, which you'd get to keep, is priceless.
2. Hit a Slots Tournament Jackpot or a Royal Flush on Video Poker
If you like to play video poker or slots, you can "Allen Kessler your way in" to the World Series of Poker. Just sign up at your favorite no deposit casino and try your hand at a slots tournament or some video poker. If you play the 25-cent machines and play max credits ($1.25 per hand), the payout is normally $1,000 on a royal flush.
For $0.50 machines, you're looking at $2,000 for a max credit royal flush hit, and a whopping $4,000 at $1 machines. You don't necessarily have to hit a royal flush on some machines to get a hefty payout. If you play Double Double Bonus Poker on a $0.25 machine and hit four aces with a deuce, you'll score 2,000 credits, or $500. That's $1,000 on a $0.50 machine and $2,000 on a $1 machine.
Make sure you play optimal strategy and pay close attention to the payout tables. Yes, we know you're shooting for a Royal, but when you play optimal strategy on a solid payout table, your variance is lower and you get more play to try and hit that Royal.
Please note that this method of collecting money for a WSOP buy-in is not necessarily "Chainsaw Approved". 🙂
We LOVE Allen Kessler – check out our interview with him
3. Have a Home Game "Satellite"
I've seen home game "satellites" to WSOP events done in various different ways. The first, and most common, is that a bunch of buddies get together and divide the cost of a tournament up and play a Sit & Go for the right to play in the WSOP event. If you have 10 buddies and you want to play in a $1,000 buy-in event, that'll cost you just $100.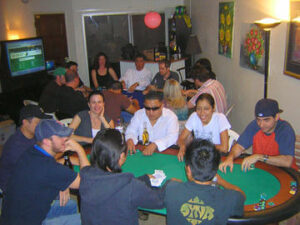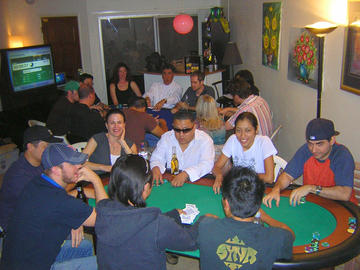 Another method I've seen used is home game leagues. Every time a group of friends get together to play poker, they withhold a portion of the total buy-ins, which will go towards a WSOP tournament buy-in. The person who wins the league title gets to play in the event.
Yet another means of doing this in a home game is by withholding a portion of each cash game pot to create a buy-in pool and then holding a tournament once enough funds are collected to see who wins the right to that buy-in pool and challenge for a bracelet in Las Vegas.
4. Win a Seat on WSOP.com
If you are located in Nevada or New Jersey, you can play satellites on WSOP.com to earn your tournament buy-in. While New Jersey primarily only runs satellites for the Main Event, you can play your way into any WSOP event in Nevada.
Satellites start at $65 for a $535 buy-in tournament.
Of course, if you're in Las Vegas for the summer anyway, you can always try your hand at live WSOP satellites at the Rio.
5. Donate Plasma
If you don't mind a little pain and have the dedication to do so, you can earn your WSOP tournament buy-in by donating plasma. Each time you donate, you make can make $20 to $50 and you can donate at least twice in a week.
Not only area you slowly but surely collecting money for your tournament buy-in, but you may also be helping to save a life or improve the quality of another person's life through developments in modern medicine.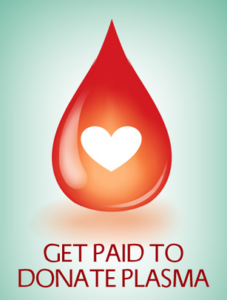 Got any other ideas for how to collect money towards a World Series of Poker buy-in? Sound off in the comments below.