Any serious poker player will tell you that video poker isn't really "poker" – and there is no arguing with that. It is, after all, a video game that's been designed to beat the player in the long run and there isn't much that you or anyone else can do about it. In some ways it is a casino game, much like slots.
Yet, when comparing the two, you're still much better off playing video poker. It is hard to find a similar type of comparison, but playing video poker instead of slots is almost as good as playing Texas Hold'em instead of blackjack, provided you're at least a break-even poker player and also know the basic strategy for blackjack.
If you're wondering why this is the case and what makes video poker so much better than slot machines, keep on reading to find out. You might be quite surprised.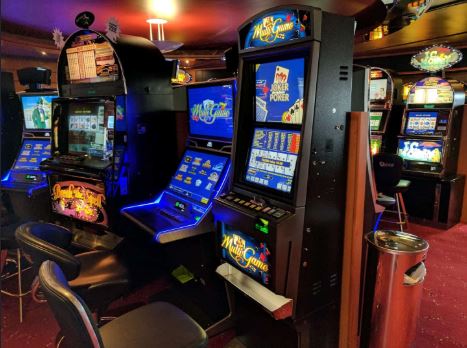 1. In video poker, your decisions matter
The moment you put money in a slot machine, it is a done deal. You can set the stakes and choose which slot game you're playing, but that's pretty much all decision-making you get to do. Whether you turn on the auto-play mode or press that "spin" button manually every single time, there is absolutely no way to influence the results. Slots are governed by a Random Number Generator and the result of every spin is determined the moment it starts, so you can't change the result no matter what you do.
This isn't the case with video poker, although many players are unaware of the fact. There are quite a few variations of the game and each of them comes with a certain set of rules. These rules dictate the strategy you should adopt. While you can't beat the house edge, by playing correctly you can come close to realizing the true RTP (return to player) of the game, just like when using the perfect blackjack strategy.
2. Most video poker machines have better payout rates
Slot machines, especially in brick and mortar casinos, don't have very high RTPs. Usually they're set around 90-95%, which isn't horrible but it isn't particularly good, either. Every time you play through $100, you're losing $5 on average, and those spins are quite fast. That's why slots can eat up a lot of money before you even realize what's happening.
Most video poker machines have the RTP of at least 95% and some go as high as 99%+. This depends on the game variation as well as the pay table and playing optimally. A video poker variation with a player-friendly pay table can have a really high Return to Player, which means your money won't go nearly as quickly. Although a few percentage points may not seem like a lot, this can make a huge difference in the long run, and you'll get much more play time with video poker.
3. Sometimes, video poker can be +EV
There is no slot on the planet that will ever give back more money than the players have put in. even those games with the highest RTP will always keep a certain small percentage of all money that goes through them. By design, slot machines have been created to print money for the casinos and that's why you'll see hundreds of them on a casino floor.
Video poker is slightly different, as there are certain variations that can become +EV to play at times. These are usually video poker games with progressive jackpots. Once that number reaches a certain point, you'll be playing the machine with an effective RTP of 101% or 102%. Once again, this isn't a lot but having even the slightest edge over the casino in any game isn't something you'll get to see too often. This makes video poker truly unique in the world of gaming online. And of course it doesn't automatically mean you'll be making $101 or $102 for every $100 you play through, but the mathematical potential for that is there with the added possibility of winning that progressive jackpot.
For regular players, video poker can also be a slightly winning proposition even if the RTP is slightly in the house favor. Most venues have VIP programs where you accumulate points that can be exchanged for stuff like food, drinks, accommodation, etc. In online video poker, you'll often be earning points that can be converted to bonus cash. The value of these perks can sometimes justify the small casino edge and actually help savvy gamblers come out ahead when all is said and done.
Conclusion: Fun vs. RTP
So, from the monetary point of view, playing video poker simply makes way more sense than playing slots. While it may not be as skill-oriented as proper Texas Hold'em, there are still certain skill elements required to play the game optimally. So, the game presents a challenge of sorts and it is more about consistently playing your best to lose the minimum.
Slots, on the other hand, are all bells and whistles. There is no knowledge required and they are capable of spitting out wins equaling 1,000x or more your stake. Any spin of the reels can produce a big win and get your blood pumping – which is exactly why these games enjoy a much greater popularity than video poker.
At the end of the day, it is down to your personal preference. Having a bit of fun with slots every now and then can be quite exciting. But if you care about money and want to play a game where your skills and decisions matter, and where you can at least have a chance to occasionally gain an edge over the house, you should stick to video poker.