Gambling Losses: How to Recover
So, you gambled at an online casino and lost. We've all been there. They say that gambling should be done for fun. That's true, but we can't ignore the money-making part of it. You sign up at one of the best no deposit bonus casinos with a winning mindset. However, losses may come tumbling down upon you. It happens!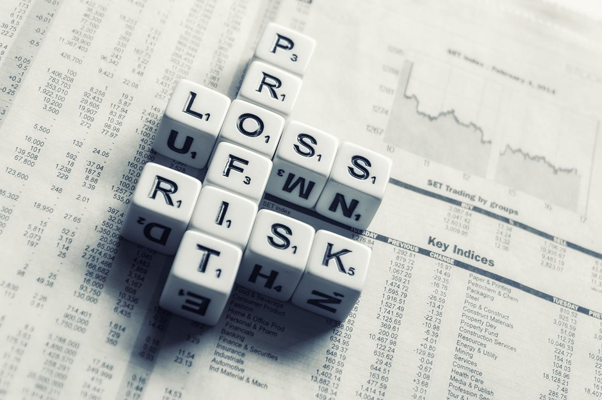 That's why in this article, you will learn how to recover from gambling losses and where to seek professional help in case of gambling losses. Enough talk. Here are the two effective ways to recover gambling losses:
Deal With the Effects of Gambling Loss
Gambling can be an exciting and entertaining activity, but it also carries the risk of losing money. If you have experienced losses due to gambling, it's important to take steps to deal with the financial and emotional consequences. Gambling losses can take a toll on your family life, love life, and bankroll. It could also end some crucial friendships. While it's exciting to learn about the future of live casino, you should think of yourself first. That's why you need to deal with the effects of gambling losses first and fast. Here are the best ways to do that:
Stop Gambling, at Least for a While
Yes, that's all it takes to recover from your gambling losses. If you continue gambling, losses will pile up, and the consequences will be dire. The casino refunding your money is out of the question. That can't happen. Winning in a game of chance is never guaranteed, and you cannot get your losses back. Maybe a portion of it, but as a promo.
So, the most viable option is to stop thinking of how you'll get your money back. You should start thinking of how to stop gambling altogether. Use the self-exclusion programs available at legitimate online casinos.
By excluding yourself, you won't access the online casino, including its games, bonuses, and any form of entertainment therein. Your trusted online casino website will also stop sending promotion emails. On your side, you should delete all gambling apps on your phone, lest you become a perpetual customer of gambling losses.
Don't Handle It Alone
There will be several repercussions if you lose money in gambling, especially if you went over your budget. Your stress levels will rise, and relationships with your loved ones may become difficult. Most Canadian gamblers will attempt to conceal their losses. However, doing so just makes matters worse.
Make sure your loved ones are aware of the problem by speaking with them. It's difficult, but necessary. Did you know that gambling losses may lead to suicidal thoughts? So, speak up to get the help you need. More importantly, don't blame the losses on the reputable online casino or anyone else. Just admit it happened. Blame games or worrying too much won't bring the money back.
Get Professional Help
If you feel depressed after you've stopped gambling and talking to your loved ones, it's time to seek professional help. There are organizations dedicated to helping problem gamblers. They comprise psychologists and mental health counselors, among other experts.
For Canadian players, professional help is never far. You can reach out to gambling support services from top-rated agencies available in most Canadian cities. For example, the Responsible Gambling Council (RGC) will help you control your gambling debts by giving you solutions to get out of debt. They also offer a self-exclusion program that will help you stay away from gambling. Take advantage of these services because they're free.
Change How You Gamble
What has made you always lose? Why do you always lose so much money to the point of becoming bankrupt? To address these questions, here are ways of changing your gambling techniques. They will help you recover your gambling losses:
Review Your Gambling Budget
Establishing a gambling budget is essential. It helps you to stay on top of your finances. Without a budget, you can easily lose track on what you spend at casino sites.
The first stage in developing a gambling budget is assessing your present financial condition. How much can you comfortably afford to lose? If the answer is nothing, just don't gamble. You must be honest with yourself and recognize that gambling, especially when done online, is a dangerous hobby that can easily result in financial difficulties.
Remember that you have bills to take care of. On top of that, food and transportation costs also come in. You should, therefore, have money saved up to pay off any debts or other financial commitments you may have. After considering all your financial commitments, you can create your ideal gambling budget.
Revise Your Gambling Strategy
Obviously, you don't want to make the same blunders that led to losses. So, revise your strategy to see what went south. Here's what to do:
Don't play too much. If your budget for the day depletes, leave. If you continue depositing and making wagers, you'll end up losing more. Always stick to your spending plan; otherwise, you won't recover anything.
If you used to gamble while drunk, stop. Drinking only makes matters worse. It crowds your judgment, and you end up making terrible decisions. So, before you deposit that dollar, ensure you're sober.
Set Goals
Most probably, your only goal when gambling is to win. But that's not an actual goal. If you think about it, every Canadian gambler plays, hoping to win.
Start creating and achieving realistic goals right now if you want to recoup your gambling losses. If you know how to do it, setting strong goals and supporting them with a sound plan is easy. It all starts with deciding what you want to accomplish then adopting a positive mindset to accomplish it.
What Are SMART Goals?
Remember, your goals should be SMART as shown in the table below.
| | | |
| --- | --- | --- |
|  Abbreviation Meaning | Unrealistic Goals | SMART Goals |
| Specific – Do your goals make sense? | I want to play online blackjack. | I want to play online blackjack skillfully rather than playing it aimlessly. |
| Measurable – What are the outcomes? | I want to win the casino game. | I want to play the casino game for 30 minutes and win at least CAD 150. |
| Achievable – Are the goals realistic? | I want to make millions out of online roulette. | I want to play online roulette based on the skills I have acquired and win at least CAD 40 per session. |
| Relevant – Are they the right goals? | I wish to review all slot games on YouTube. | I'll cut down the options and spend time researching online slots because that's what I enjoy so that I can make the most out of the game. |
| Time Bound – When is the end-date of your goal? | I want to research casino games and start winning. | I want to study slot games for 5 weeks and apply those skills at the end of February. |
Conclusion
To recover your gambling losses, you need to change your gambling pattern. That's the technical side of it. However, you must consider the psychological factors. You must deal with the effects of gambling loss.
If you fear that things might be getting out of hand, it's time to get help. You can discuss it with a friend or a member of your family or. Alternatively, get professional help from reliable responsible gambling agencies.
FAQs
How can I recover from my gambling losses?
The two major ways to recover your gambling losses are changing your gambling pattern and dealing with the effects of gambling losses.
What are SMART goals?
These are goals that will help you recover your gambling losses by keeping you focused.
Where can I access professional help in case of problem gambling?
In Canada, contact the Responsible Gambling Council. It's a legitimate agency that helps players to deal with gambling addiction.