The poker world is filled with a number of great sites putting together excellent poker podcasts for recreational poker players and pro grinders alike. Here at Cardplayer Lifestyle, we're happy to expose you to some of the better poker podcasting outlets online.
The most recent poker podcasts of each show are available for your listening pleasure. Enjoy!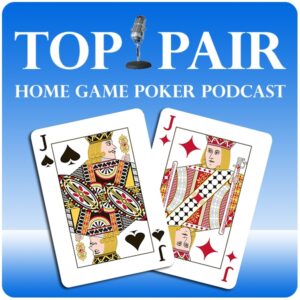 Top Pair Home Game Poker Podcast, a podcast geared toward the tens of thousands of poker players that host or participate in home games with friends, family, co-workers, college buddies, neighbors and people that live in their area. Hosted by Bruce Briggs and Cardplayer Lifestyle poker blog founder Robbie Strazynski, they give you tips on all aspects of the home game genre as well as insightful & entertaining stories of poker action at the felt in the basement, garage, family room and anyplace else you get together to play.